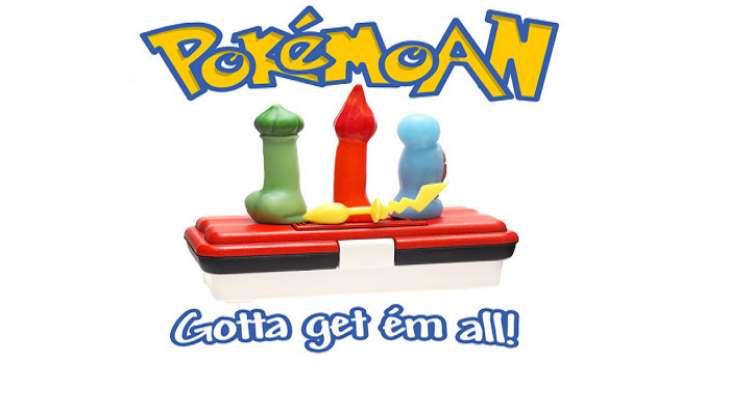 Gotta get 'em all - well, the things we are talking about are not meant for display nor they are supposed to be used by all age groups. The hype for augmented reality game Pokemon GO has opened up new avenues for all sorts of markets - toys, smartphones, chargers, and the most unexpected one - sex toys. Yes, you read that right.
"An online Australian Etsy shop called Geeky Sex Toys has joined the Pokemon GO bandwagon and released a set of PokeMoan. This is a set of Pokemon Go-inspired sex toys that has four different models, all of which are based on different Pokemon types. They have "Squirty," "Piky," "Bulby," and "Charmy." For those who do not see the irony, the names are derived from original Pokemon names - Squirtle, Pikachu, Bulbasaur, and Charmander," reports chattsportsnet.com.
Interesting, right?
Each model of the toy has a different feature that promises to unleash the wild geeky side of the user.
Based on Geeky Sex Toys' information, the toys individual descriptions are as follows:
"Bulby" - A grass type PokeMoan, Bulby has a large seed tip making it a very pleasurable friend to have. Its seed is 5 cm wide and 4 cm tall, and its body is 16 cm tall and 3.5 cm wide.
"Charmy" - A slightly thinner, fire type PokeMoan with a flaming tail. Standing 18 cm tall and 4 cm wide at its widest point, Charmy gives intense orgasms everywhere it goes.
"Squirty" - A water PokeMoan, Squirty has a smooth round head with a large grooved turtle shell on its back. Its bubbly head measures 4 cm wide whilst its body measures 6 cm wide and 14 cm tall.
"Piky" - This small electric type anal PokeMoan is a perfect size for the average PokeMoan trainer. Piky is an extremely cute yet essential addition to your team. Its insertable size is 2.5 cm wide by 4 cm tall, and his tail is 8 cm long.
The company is offering a PokeCase to keep all the PokeMoan toys safe. The online shop has no affiliation with Nintendo or the Pokemon Company.