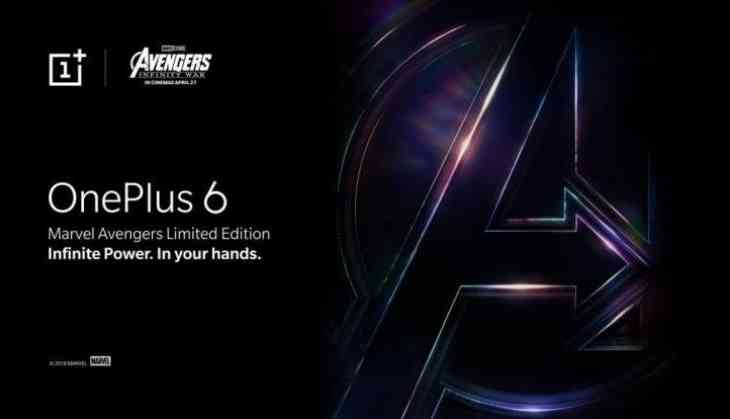 Currently, OnePlus 6 has become a hot discussion in the smartphone market, which is going to launch on 16 may. Ahead of the upcoming movie release of Avenger: infinity war, Oneplus has decided to launch a limited edition of Marvel Avengers for this smartphone. Also in the latest leaks, features and specifications of OnePlus 6 has been revealed before its launch.
Though this smartphone will be released as regular variant and also it will start selling exclusively on Amazon. A teaser released on Wednesday has confirmed that it will have textured back and display with 19:9 aspect ratio.
OnePlus 6 has made a collaboration with Marvel to release the Marvel edition of the smartphone. Avenger infinity war is releasing on 27 April in India. And OnePlus announced to give free tickets of the movie at the end of the week.
OnePlus is the most awaited smartphone of this year and company is doing heavy marketing with the tagline "the speed you need". Regarding your curiosity of specifications, this smartphone will be powered by Qualcomm Snapdragon 845 processor along with 8 GB RAM and 256 GB internal storage. This handset will have 3.5 mm jack along with glass back design. According to the speculations, this smartphone will have wireless charging. Alongside, full HD display of 6.28 inch (108x2160).