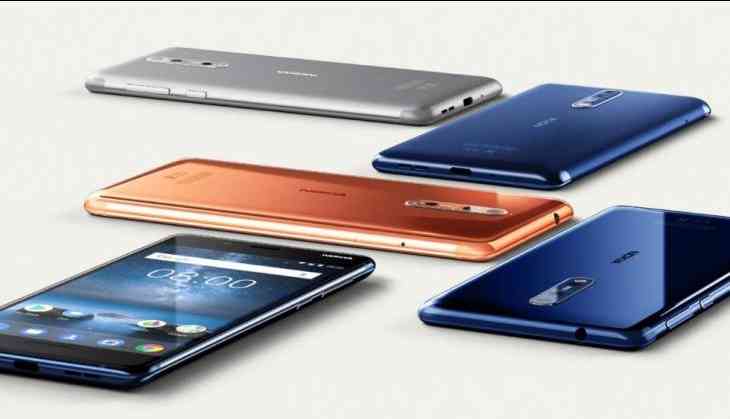 If there is one name in the world of mobile phones, Indians connect the most with, it has to be Nokia. Nokia was the brand that introduced millions of Indians with their first mobile phone. Times changed, so did the technology and Nokia was replaced by Samsung and others.
Samsung maintained its status of being the most popular mobile brand in India but the last decade has seen so many waves of new brands and technologies coming in that have brought the Indian Mobile market to its current situation that is driven by not one but many brands.
Here we are concerned about Nokia phones especially, as Nokia launched its first Android phone last year. It made a comeback no one ever expected it would or for that matter it could. Mobile World Congress 2018 is going to be really exciting for all the Nokia lovers.
HMD Global Smartphones is planning to come up with a series of new Nokia phones this year. At Mobile World Congress 2018, Nokia is expected to launch its Nokia 1, Nokia 9, Nokia 7 plus and Nokia 4 smartphones.
Nokia made a comeback in 2017, covering all the price ranges of the Indian market. While Nokia 3 gave a tough fight to the likes of Xiaomi Redmi 4 in the low budget section, Nokia 5 took care of the market dominated by the Moto series phones in the mid-range.
Nokia phones have been especially popular in India for the durability they come with. The launch and success of Nokia 3310 come as a certification to this belief. Nokia experimented with its design and the work they did before launching their Android Version devices is more than visible.
HMD is planning a busy 2018 with a flurry of smartphones being lined up for launch, starting with the upcoming MWC 2018 event.
With its new variants in the pipeline, Nokia will be looking forward towards hitting the mid-range market focusing on the sale numbers. According to NokiaPowerUser, Nokia is planning to launch Nokia 8 Pro, which will be a camera-centric device. The phone will be reportedly equipped with rotating zoom technology from the house of Carl Zeiss.
HMD Globals is also going to launch Nokia 8 sirocco sporting a 5.5 inch display with QHD resolution 3D glass OLED display. It is powered by a Snapdragon 835 octa-core processor which is supported by 6/8GB of RAM. Nokia 8 sirocco comes with 128 GB of internal memory which can be expanded by a MicroSD card. There are also reports of this phone being IP67 water/dust resistant but cannot be confirmed as of now.
Also Read: Idea new prepaid plan: Get 1 GB of daily internet and more at just Rs 109
According to reports, Nokia 7 Plus will have extremely thin bezels on the top and bottom with a 2.5D curved glass protection on top. It features a full-screen design and a display with the aspect ratio of 18:9. The smartphone is also rumoured to be powered by a Qualcomm Snapdragon 450 processor.
There are reports that India will get Nokia 1, Nokia 9 April onwards.