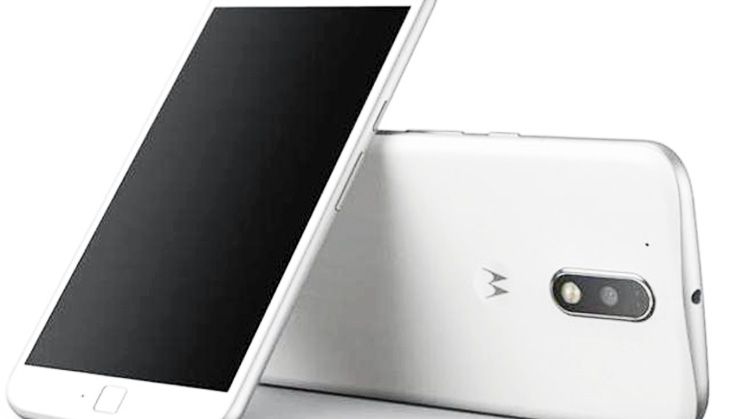 Lenovo took the wraps off its latest Moto phones - Moto G4 and Moto G4 Plus - during an event in New Delhi on 17 May.
The handsets have some common features - both run on Android Marshmallow, both have a 5.5-inch 1080p display with Corning Gorilla Glass 3 and a pixel density of 401ppi, and they run on a Snapdragon 617 processor with Adreno 405 graphics. They have Moto Display and Moto Actions enhancements.
There is also a beefed-up 3,000mAh battery with TurboPower to enable fast charging. The display has been bumped up from 720p to 1080p. Both have a 5MP wide-angle front-facing camera. Both also support VoLTE connectivity and support dual-SIM. They have the usual GPS, Buletooth, Wi-Fi and micro-USB connectivity. What's missing is the USB Type-C connection.
The difference between the two phones is:
Only the G4 Plus has a fingerprint sensor.
The G4 has a 13MP shooter, the same as last year's module, while the G4 Plus has a 16MP camera with laser focus.
As for the price, well, the Moto G4 Plus comes in two variants:
2GB RAM + 16GB for Rs 13,499
3GB RAM + 32GB for Rs 14,999
No details about the price or the availability of the G4 have been revealed but the phone is expected to launch sometime next month. Both smartphones are Amazon India exclusives. This is the first time it is not a Flipkart exclusive.
Early reviews:
The Gadgets360 review of the Moto G4 Plus has this to say: "The competition is tough, but in our opinion, the Moto G4 Plus has enough merit to stand on its own feet - the biggest one being timely Android updates. The G4 Plus would have been even better though if it retained the water and dust protection of its predecessor, and it wouldn't have hurt to have better low-light performance from the camera. All said and done, you really can't go wrong with the Moto G4 Plus if you're looking for a dependable low-cost phone that gets nearly everything right."
India Today Tech's review said this, "But all said and done, the Moto G4 Plus, at its price point, marks the perfect blend of hardware and software and that makes it a fairly cool option for buyers, the flat design notwithstanding."
The Hindustan Times called it 'Efficient but not exciting'. "Overall, Moto G4 Plus is a safe upgrade to its predecessors. The smartphone doesn't offer anything ground-breaking or mesmerising. Instead, it banks on the brand name the series has established over the years and upgraded hardware to lure customers."
Edited by Blassy Bobben