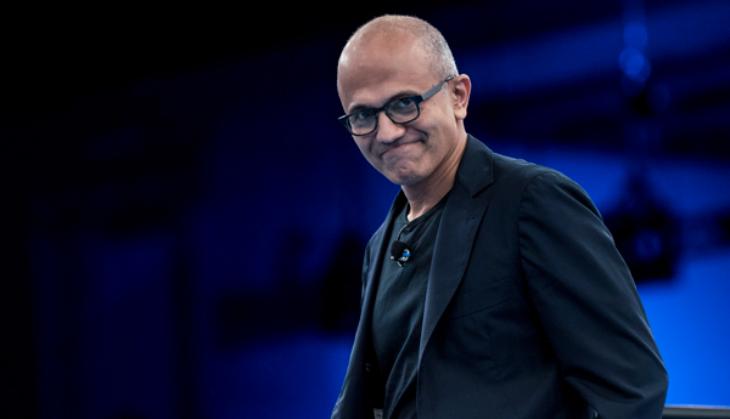 "Hazaaron khwahishen aisi ke har khwahish pe dam nikle, Bahut niklay mere armaan, lekin phir bhi kam nikle." Microsoft CEO Satya Nadella quoted Mirza Ghalib while delivering the keynote at the company's 'Tech For Good, Ideas for India' event held in New Delhi today.
The lines received rousing applause and that's how Nadella wooed the Indian audience.
He went on to say, "We are creating a canvas for future apps and it will be a game changer. When you change the way you see the world, you change the world you see."
He talked about innovation in the country, saying, "I want us to be the platform to foster the ingenuity of the people of India. It is not about celebrating our own technology, it is about celebrating the technology that India creates."
Earlier in the day, the Microsoft CEO met telecom minister Ravi Shankar Prasad and discussed enhancing Microsoft's contribution to PM Modi's flagship Digital India initiative.
Nadella will attend a session with India's top executives later in the day.
This is Nadella's third visit to India since he took over as the CEO of Microsoft in February 2014.