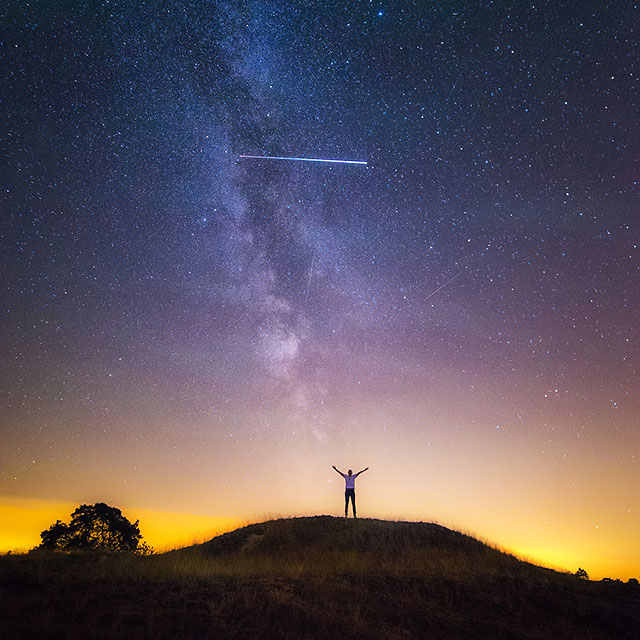 Who would miss the opportunity to shoot the Perseid meteor shower? Much to the surprise of photography enthusiasts, this past weekend the night was quite clear in Amsterdam and made the best ambience to capture the best pictures on the meteor shower.
In Netherlands it is difficult to capture the most vivid photos of the milky way, but it is still possible to get the most beautiful pictures of the night sky.
But what if you accidentally capture the International Space Station?
Amsterdam-based Photographer Ambert Dros was one lucky guy that very night when he chose to shoot the Persied meteor shower with his other photographer friend.
On his website he says, "In the Netherlands we never get them so vivid, but it is still possible to capture the beauty of the night sky in a beautiful way. I drove to the familiar area near my house called Kootwijkerzand, in the Dutch Veluwe. This is one of the darker places in our country, yet it still suffers from a lot of light pollution."
"I took a friend with me so we could take some selfies in front of the Milky Way. Upon arrival it was already obvious that I could get some great shots. The sky was extremely clear and I could even see the Milky Way with my naked eyes."
He further adds, "While I was shooting my friend, I noticed some kind of star slowly moving and disappearing. It looked like a star but it moved much slower. It wasn't an airplane, as airplanes do not just disappear into the galaxy. I'm not an astronomy expert, so I wasn't really sure what it was. It made a beautiful strike on my image though, along with some faint strikes from shooting stars from the Perseid shower."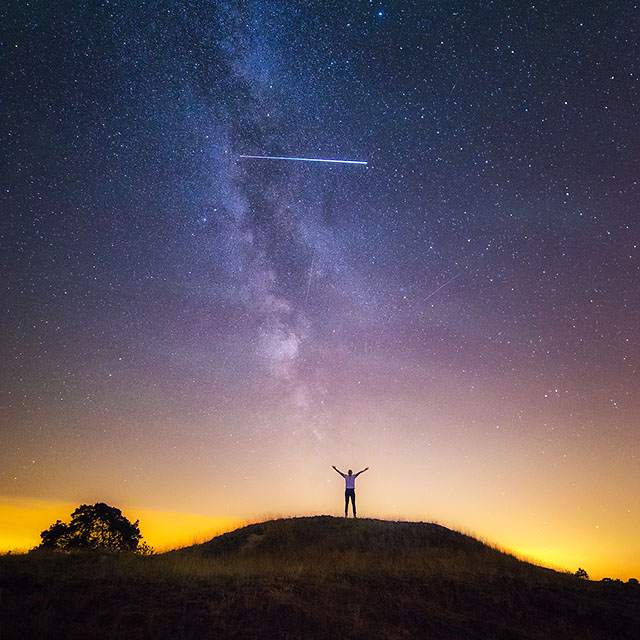 But still, he did not know what beauty he had captured accidentally in that particular photograph. He was quite excited about the image when he saw it on the viewfinder. He then came home and showed the picture to his friends and astronomy forums on Facebook. And the people informed him that it was nothing else but the International Space Station.
He adds, "The time in the EXIF data of the photo and the position exactly matched with where the ISS was located at that time. That means I managed to make a self-portrait with the Milk Way, the Perseid shower AND the ISS all in a capture of only 20 seconds."
To confirm the big breakthrough he matched the location of the ISS and the time he took this particular photograph. And to his surprise, it matched.
Other shots he took: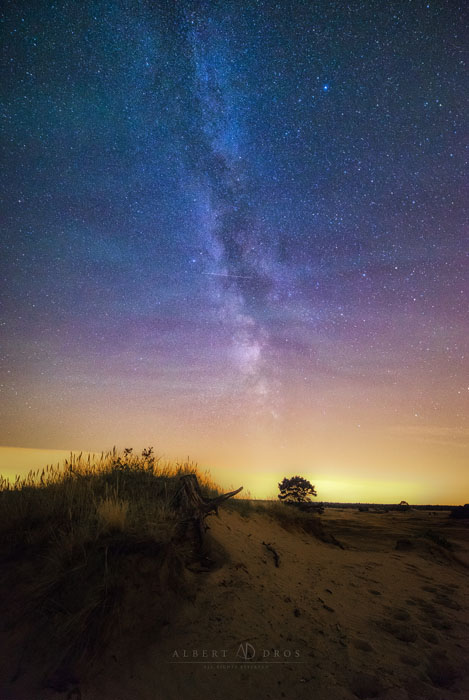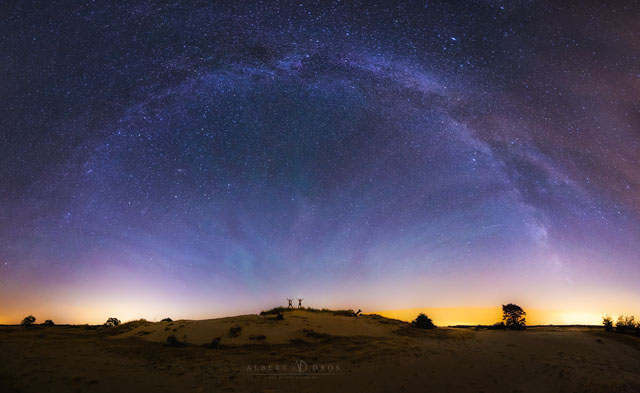 (Photos and inputs from PetaPixel)