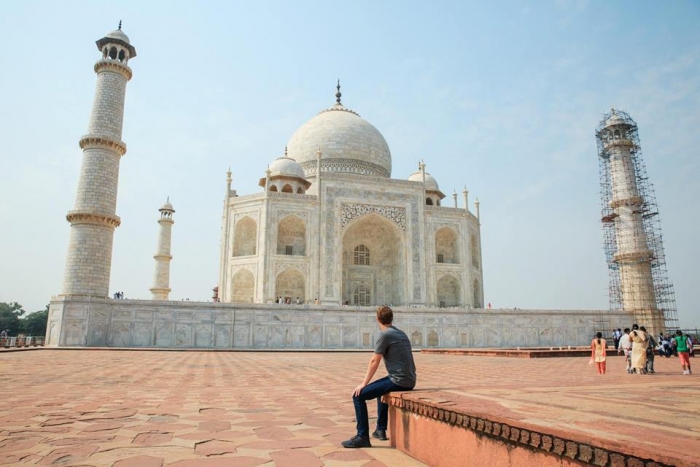 Ahead of holding Townhall Q&A at IIT-Delhi, Facebook CEO Mark Zuckerberg, today, arrived in India and visited the Taj Mahal.
He posted a picture of him on Facebook saying- "I'm in India for our Townhall Q&A tomorrow, and I decided to visit the Taj Mahal. I've always wanted to see this."
He further added, "It is even more stunning than I expected. It's incredible what people can build -- and what love can motivate us to build."
In the picture, Zuckerberg is seen looking at the Taj and admiring its beauty.
Taking out time from his busy schedule, Zuckerberg silently arrived in India and visited the epic monument.
Reports say that the stayed for around half an hour at the monument and was accompanied by some of his friends.
He said that he will bring his wife Priscilla Chan to the Taj during his next visit to India.
This is Zuckerberg's second visit to India this year.