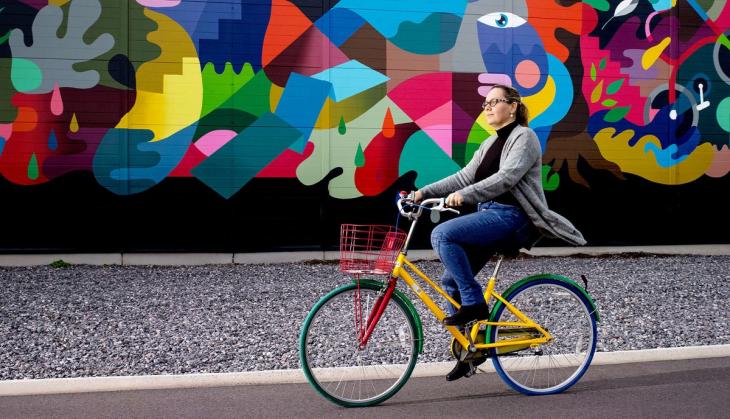 Data centers can be boring as, after all, they are buildings filled with high-end machinery and wires. While Google has all those colourful wires and jazzy stuff, it may still get repetitive and monotonous. So just to make things more exciting and vibrant, the tech giant invited artists to create murals in a bid to make its data centers more interesting.
"Because these buildings typically aren't much to look at, people usually don't, and rarely learn about the incredible structures and people who make so much of modern life possible," Joe Kava, the VP of Google's data centers, wrote on the project's website.
And next was all the hard work, patience and lots of colours and design that led to the creation of these picturesque art murals.
Take a look at these interesting videos:
The artwork is already up in Oklahoma, US, and Belgium. Google hopes that people will now pay more attention to all the hard work that goes inside those walls and the technology that powers the company's highly popular services.
Google plans to expand the Data Center Mural Project to include other massive data buildings in Dublin and Council Buffs, Iowa.
There are some great behind-the-scenes videos and the brainstorming that went behind creating these spectacular wall murals. The videos will also give you a glimpse of people who ensure that our use of Gmail, Google Search, Google Maps, YouTube, and everything else is as smooth as butter.
Check it out:
This is Google just being Google.