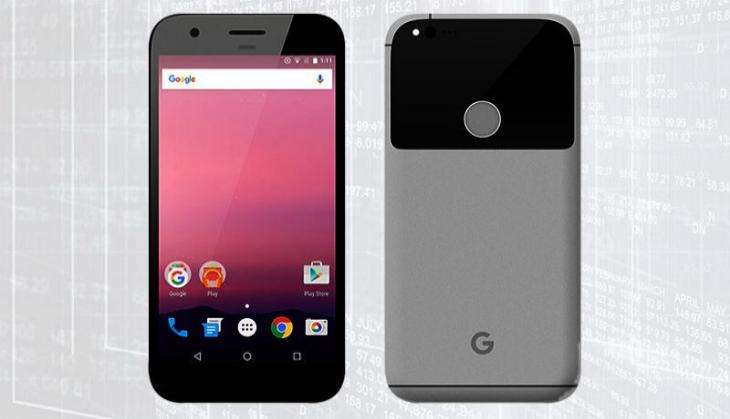 It's Pixel time folks!
Watch the live stream below:
Google Home
Rishi Chandra is on stage to talk through Home.
We saw Google Home back in May at Google I/O, but no price or release date.
The top is a touch panel! You can trigger the Assistant, adjust volume, etc. with it.
"High excursion active driver" on the front speaker.
Google Home works with Spotify and Pandora. And YouTube Music.
Chromecast
Google has sold 30 million Chromecasts.
Chromecast Ultra. "Crisper picture and better performance." Supports HDR, Dolby Vision, and of course 4K.
Clever - Ethernet port in the power adapter.
Google Play movies is getting 4K in November.
Chromecast is coming in November for $69.
Google Wifi
Mario Queiroz is on stage.
"Last year we introduced OnHub with TP-Link and Asus." ...But this year, Google is making its own thing. Google Wifi.
Wifi is a series of "visually subtle" disks you can put around your home to boost your network. It'll optimize service behind the scenes without your input. There's also an app that lets you control the entire network.
You can manage the Wi-Fi access of your kids. "You don't have to shut down the router, just go to the app and hit pause."
$129 for 1, $299 for 3. Preorder in November, ships in December.
SMARTPHONES
PIXEL is here!
Pre-orders in India from 13 October.
Google's new Pixel phones come with Android 7.1 Nougat.
#Pixel is the first Daydream-ready phone, with sensors and displays all tuned for amazing VR. #madebygoogle

— Google (@Google) October 4, 2016
We want to make VR simple, friendly and accessible. #madebygoogle

— Google (@Google) October 4, 2016
Let's get to the good stuff. Here's #Pixel by the numbers. #madebygoogle pic.twitter.com/eetVpX0eSu

— Google (@Google) October 4, 2016
The camera on Pixel is the best smartphone camera... EVER, according to DxOMark. #madebygoogle pic.twitter.com/J8Xf2ciaUo

— Google (@Google) October 4, 2016
It starts at $649 or $27 a month, and it's available for preorder starting today.(Not now in India)
In the US, Pixel will be an exclusive Verizon phone. But it will be available unlocked on the Google Store, and it supports Google's Project Fi.
Pixel is also the first Google Daydream-compatible phone.
Look at these beautiful covers for Pixel phones --
Dress up your #Pixel with a fresh collection of Live Cases with designs from top artists and photographers. #madebygoogle pic.twitter.com/iqk795mIrK

— Google (@Google) October 4, 2016
Pixel owners will get free, unlimited storage of original quality photos/4K video on Google PhotosPixel's camera is packed with cool features like Smartburst and Lens Blur.
Pixel's camera is packed with cool features like Smartburst and Lens Blur.
Google Pixel has a 12.3-megapixel rear camera.
"We think people are going to use this camera a lot."
"Our camera has a shorter capture time than any smartphone camera we've tested."
"This phone was designed inside and out to be simple and smart." We're launching straight into a demo.
Brian Rakowski takes the stage.
Brian Rakowski, who leads Pixel's software product management team, is on stage.
Pixel is the first phone with Google Assistant built-in.
"It's the perfect example of how the best of Google smarts combines to make a great simple user experience."
There's glass on the rear of the phone, the phone has "polished aluminum" and "no unsightly camera bump." Ok, that is a burn of a modern device - the iPhone - which this Pixel looks a lot like.
"And there's no unsightly camera bump." Apple burn!
Now, Google's Rick Osterloh.
Two new surfaces: the context of phone and home.Google Allo, which just launched, has been getting a lot of questions! Some of them were expected, but others weren't, "Like, 'What is the meaning of life?'"
"It is early days," Pichai says. "It is early days" is the catchphrase for Google. It's the new "doubling down" in tech speak. It means "I promise this will get better someday."
The comparison was against machine learning from two years ago.
Machine learning - Pichai saus the quality of Google's machine learning has gone up from 89 to 94 percent. He says this is a big jump at these levels of machine learning.
He's talking about machine learning and how Google is making big strides. He referenced AlphaGo AI's victory over legendary Go player Lee Sedol.Pichai is back on stage, talking about Knowledge Graph, natural language processing, translation, image recognition, and voice recognition.
Now a video on Google Assistant.
"Our goal is to build a personal Google for each and every user," Pichai says.
This brings the Google Assistant into the conversation.
The world is going from mobile-first to AI-first, he says.
Google CEO Sundar Pichai has taken the centrestage.
"Computing sees big shift in every 10 years. It started in the 80s when computing reached people."
Twitter is flooded with tweets about the event and the product. Here's a leak:
Google Pixel (bottom) and Pixel XL (top) for Verizon Wireless, in blue and silver pic.twitter.com/o1phG9esbP

— Evan Blass (@evleaks) October 4, 2016
Google is expected to host the biggest ever product launch, and by the looks of it, it will be a whopper of an event! Google is expected to launch several new hardware products, ranging from new smartphones to a new intelligent router.
The Pixel launch will be the biggest product launch event by Google with CEO Sundar Pichai taking the stage.
We will be covering the event live today starting 9.30 pm IST.
Apart from the Pixel range of smartphones, Google is expected to unveil Google Home and a new 4K ready Chromecast. Interestingly, the tech firm is expected to launch Andromeda OS, a cross between Android and Chrome OS. We are already excited about this.
Read more: Google Pixel & Pixel XL launch today: Tech giant to launch new smartphones, Google Home, Andromeda preview & more
Read more: Google Pixel and Pixel XL launch today: event timings in India, how to watch it live online
What to expect from the Google mega event: