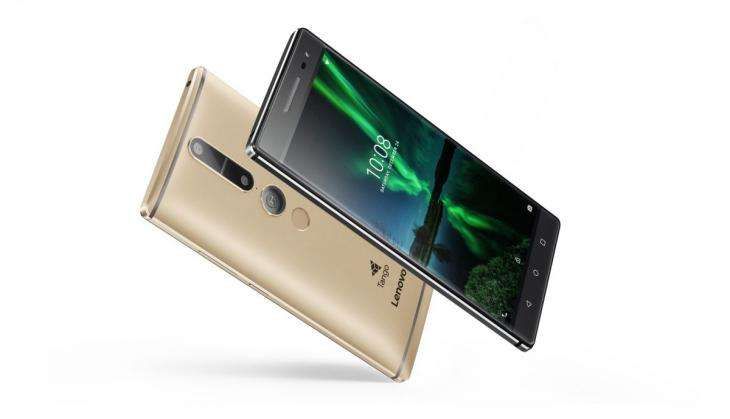 We can now finally get our hands on the first smartphone with Google's Project Tango, and we couldn't be more excited. The Lenovo Phab 2 Pro is now available to buy via the company's website. The smartphone is priced at $499 (roughly Rs. 33,300).
Phab 2 Pro is the first Tango smartphone, the first commercial product from Google's Project Tango team, and this is what makes it even more special. The smartphone has a camera and a sensor setup to enable motion tracking, depth perception, and area learning. The Phab 2 Pro utilises Tango technology to give apps new augmented reality capabilities.
The very idea behind Google's Project Tango is to give smartphones and tablets a set of 'eyes' that are capable of understanding depth perception, just like humans do.
Read more:Lenovo Phab 2 Pro: The first smartphone with Google's Project Tango is finally here
Project Tango allows devices to map 3D space around them in real-time, using camera and sensors.
Once you have your phone, just open the Tango app or Google Play to see all the Tango apps available for you to explore.
Trying to think of what all you can do with the Tango-enabled Phab 2 Pro? Look no further and get ready to be surprised:
Project Tango can actually take the measurements of stuff like furniture. Yahoo explains, "Line up the camera's viewfinder with one edge of the couch, and then again on the space you want to measure, and it returns a totally accurate measurement."
You can measure the surface area too, for example - you can measure floor to ceiling. It is like a calculator app.
Project Tango can scan a room and make a 3D model out of it.
It can detect that a flat surface high off the ground is probably a table, and project images onto them.
You can project an image of a new fridge, for example, and see how much space it'll actually take up in your room.
Play with virtual pets with Raise app.
Customise your videos with exciting 3D filters with the Spectra app.
Lenovo announced that a Tango-dedicated app store will be ready with 25 apps at launch, expecting to reach 100 apps by year end.

Following the announcement, Google, in a blogpost mentioned that more than 35 apps have gone live on Google Play.