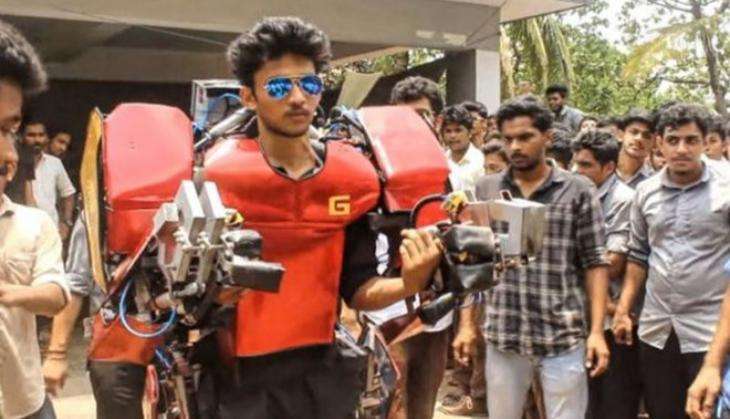 An engineering student from Kerala has built a fully functional Iron Man suit which can lift up to 150 kilograms of weight. Vimal Govind Manikandan, a final year Mechanical Engineering student at Calicut University, became a star on social media with this invention.
"The student watched the Hollywood movie 'Iron Man' and desired to have a similar metal outfit. Instead of just imagining about the suit, Vimal decided to develop one for himself. With the help of internet and his engineering knowledge, the techie started with his idea and was successful in developing an Iron Man suit", reports The Financial Express.
The weight of the suit is reportedly around 100 kilograms and can lift the weight of up to 150 kilograms. However, the suit can fly as shown in the movies. The suit also has a fantastic feature for battery-powered pressurised air chambers.
The makers are planning to come up with the better and lighter versions of the suit in the future, after witnessing the overwhelming response to the first suit.
"Malikanandan, the developer, has been able to publish a paper on his mechanical suit in the International Journal of Mechanical Engineering and Robotics. The young techie has also presented his creation at the American Society of Research's recent conference on Mechanics and Manufacturing", reports FE.