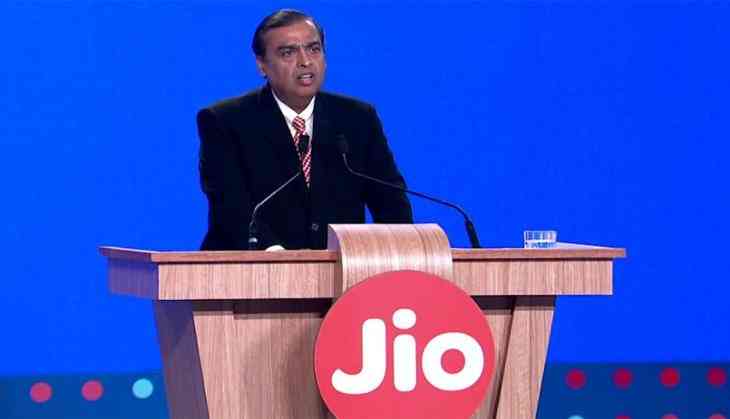 Reliance_Jio Chairman (BGR)
Jio is being dubbed as the biggest digital enterprise in the world. The company has seen a rise that has not been any less than phenomenal. In the initial days of its launch, Jio hit the market with a plethora of freebies that made deep dents in the shares of other telecommunication operators.
Jio started its journey with making its competitors feel the heat. The unlimited internet data that Jio came up with its incredible 4G speed was something Indians were using for the first time and all that for free for almost 6 months.
Jio actually lured the customers to subscribe to its networks and see the difference and the difference was something more than visible. Even after, when Jio started charging customers the rates were something never heard of before. Jio launched itself at a time when there were already established players charging their customers with heavy internet charges.
Recently, the chairman of Reliance Industries, Mukesh Ambani said that he had "mandated" his Reliance Jio's young engineers to innovate the world's most affordable 4G LTE smartphone. He talked about 500 million Indians who were still using low-cost feature phones and remained excluded from the benefits of the digital revolution spearheaded by Jio. This acted as the driving force behind the arrival of the Jio Phone.
"The result has been stunning: 300,000-500,000 Indians are daily migrating to the Jio Phone to access the high-speed internet while their existing voice needs are completely free," said Ambani. He was speaking at an event in London Thursday evening.
The Jio Phone has been phenomenal for the price it comes for and the features and facilities it provides. The phone has been launched by the sister company of Jio, that is Reliance Retail. The Jio phone has been priced at Rs 1500, which is completely refundable in the state of the safe return of the device after two years of its use.
Speaking at the event, The RIL chairman said Jio had created the world's largest greenfield 4G-only LTE data network that would make "India a leader in 4G in 2019", adding that the network is also "5G-ready".
Also To Read- Reliance Jio: Mukesh Ambani did not plan the Jio empire, this girl did