Looks like Apple really 'appreciates' Kardashian's best asset. So now every time a person types the word "lardass" on his iPhone, it gets auto-corrected to "Kardashian".
In literal terms, 'lardass' means a person with unusually large buttocks, reports News.com.au.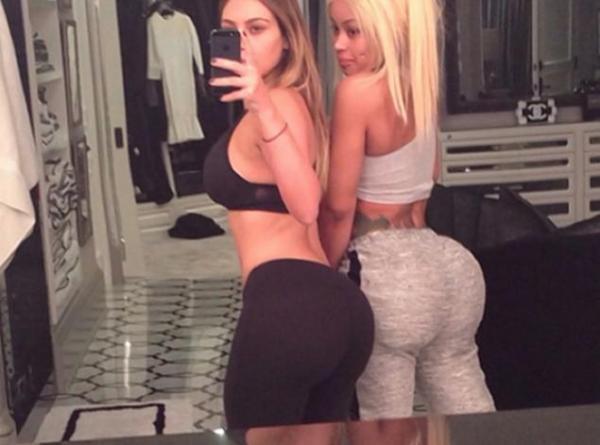 However, Apple has not given any comments when asked whether this auto-correct setting was intentional.
While the Kardashians themselves have made no comment so far, Twitter has been having plenty of fun with it.
"Apple are savage," one shared.
"When you type 'lardass' on an iPhone, 'Kardashian' pops up. I'm done with technology today."
And: "Autocorrect has no chill."
Twitter users didn't lose any time to mock the latest internet sensation and here's what they tweeted:
So.. On your iPhone if you type lardass.. By the time you get to larda autocorrect does something rather Interesting ..

- Steve Valentine (@Stevevalentine) December 16, 2015
OMG iPhone auto-corrects 'Lardass' to Kardashian hahahaha I'm dying 😂😂😂

- Craig Yopp (@CraigYopp) December 16, 2015
Everyone needs to type the word "lardass" out and see what it auto corrects too 😂😂

- Al (@albuckk_) December 16, 2015
Typing lardass into your iPhone autocorrects it to Kardashian. But this is what happens when you type Kardashian. pic.twitter.com/Z9vwysYUps

- David Lee Orr (@DavidLeeOrr) December 15, 2015
type lardass into your iPhone and look at the autocorrect LOL pic.twitter.com/sAGe7y7Uc4

- jolly abdul (@Advil) December 15, 2015