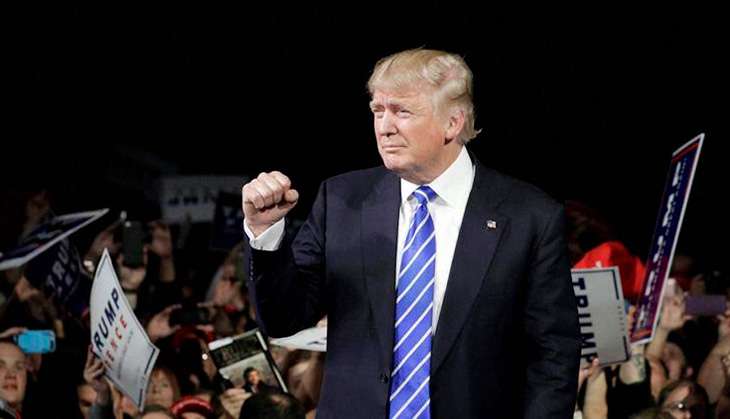 Leaning on US President-elect Donald Trump's business credentials, the Indian IT sector is hopeful of the new administration taking a "balanced approach" to outsourcing and visas for high-skilled jobs given India's crucial role in keeping America competitive.
Trump, who during his high-decibel campaign, had advocated tightening of visa norms for skilled workers and bringing jobs back to America, today beat rival Hillary Clinton in the race to be the 45th US President. Putting up a brave face to Trump's victory, captains of the $110 billion IT industry contended that the Republican -- himself a businessman -- will be "pro-business".
BPO industry stalwart Raman Roy said no immediate impact is expected on the sector given the commercial and business considerations and highlighted the "integral" role played by Indian IT companies in scripting the economic growth story of American enterprises.
"I have no hesitation in saying there will be no issues. He (Trump) cannot produce a million people overnight to do the job. He cannot say they will shut off the switch... there is commerce that is going to happen... card queries, insurance and mortgage queries that have to be answered that are being done from here (India)," Roy added.
Many had feared that Trump's coming to power could lead to job losses for Indians and a protectionist approach by the US, a market that accounts for about 70 percent of the Indian IT industry's revenue. Industry watchers also played down the apprehensions of adverse impact on software and outsourcing jobs saying it may not be "as dramatic as anticipated".
IT doyen NR Narayana Murthy said the US had a chance to create history by electing Hillary Clinton but added that Trump will do what is best for his country. Murthy said he did not expect Trump's election as President to impact Indian companies and that the challenge for outsourcers here would be to become more valuable to their customers.
Former Nasscom Chairman BVR Mohan Reddy said Indian IT companies have helped US firms develop new technologies, significantly benefiting clients as well creating jobs.
"We hope that as the rhetoric of the US presidential contest fades into the past, the Trump administration will make mutually beneficial trade with India a high priority, and will take a balanced approach to high-skilled visas and the contribution of India's IT sector to the US economy," he added.
However, the stock markets belied the confidence exuded by the industry as the BSE IT index lost 3.28 %. Shares of TCS plunged 4.93 %, while Infosys and Wipro lost 2.74 percent and 1.27 percent, respectively on BSE.
-PTI