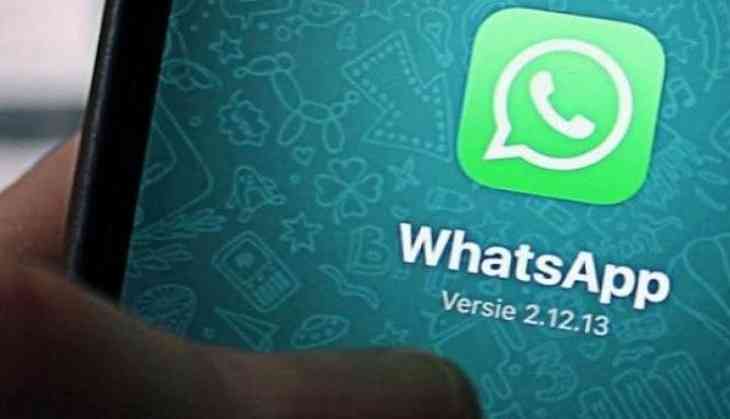 One of the most popular apps Whatsapp has introduced a new feature (sharing location in real time) to its user. With the help of its new feature, Whatsapp wants to make the world more secure for its users.
One can already share location with their friends and family on Whatsapp. But the Facebook-owned messaging platform has now introduced a new location-sharing feature to its users on Tuesday. With the help of apps' new feature not only you can know about the location of your nearer and dearer one, but you can also track their location until they reach home or wherever they are going.
The purpose behind introducing this feature is to let your friends and family know that you are safe. Talking about the thoughts behind Whatsapp new feature, an official said, "Whether you're meeting up with friends, letting loved ones know you're safe, or sharing your commute. Because real-time location sharing is a simple and secure way to let people know where you are."
For example, lets assume that you are running late from your office and you are alone, then with the help of 'real-time location sharing' not only you can let your friends and family know where you are but they can also keep a track about your location. Moreover, if you get stuck at a location due to any trouble, the person tracking your location will instantly know that something is wrong.
The best part about Whatsapp's new location-sharing feature is not every one can track your location because it is end-to-end encrypted. It means that the location you are sharing will be between you and the contact you chose to share with and no other person can follow your location with the app.
"When end-to-end encrypted, your messages, photos, videos, voice messages, documents, status updates, and calls are secured from falling into the wrong hands," notes WhatsApp.
"This end-to-end encrypted feature lets you control who you share with and for how long. You can choose to stop sharing at any time or let the Live Location timer simply expires," explains WhatsApp.
Here is how the WhatsApp's real-time location sharing feature will work:
Note: you can share your location with either individual or group on WhatsApp.
– Go to play store and update your WhatsApp application
--Open the app in your mobile once it is updated
– Click on the contact you want to share your location with
– Open your chat box in the app
--After opening the chat box, head down to the "attachment" icon and click on the "Location"
– In the new updated version of the app, there will be a new option called "Share Live Location"
– Click on Share Live Location and choose the duration that you wish to share your location with
– then click on the "send" option.
--The person with whom you have shared your location with now will now be able to see your live location in real-time on a map