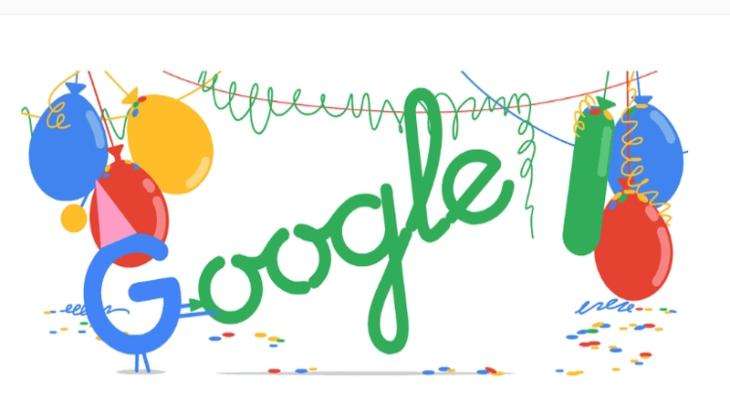 Google is officially an adult now. The search engine giant is celebrating its 18th birthday today and it marked the occasion with a cute animated doodle. The animated doodle shows the letter 'G' blowing out a balloon to spell 'Google' in the sky.
Today's doodle has been designed by Gerben Steenks.
Here's the doodle:
Google was founded in 1998 by Larry Page and Sergey Brin. There's been a lot of confusion around Google's birthday.
According to BGR, "If you were to take into account the date and year when the domain google.com was registered, then the search giant would have turned 19 earlier this month on September 15."
NDTV says, "Insofar as a company can be 'born', Google filed for incorporation on September 4, 1998, in California. The company got its start thanks to Sun co-founder Andy Bechtolsheim, who invested $100,000, and Google's bank account was created in the same month to be able to deposit the cheque. However, for the last ten years now, the company's doodles have been celebrating September 27 as Google's birthday. Confusing matters further, this wasn't always the case. In 2004, the birthday was celebrated on September 7 instead and Google celebrated its fifth birthday on September 8, 2003."
Regardless, Google is 18 years old now.