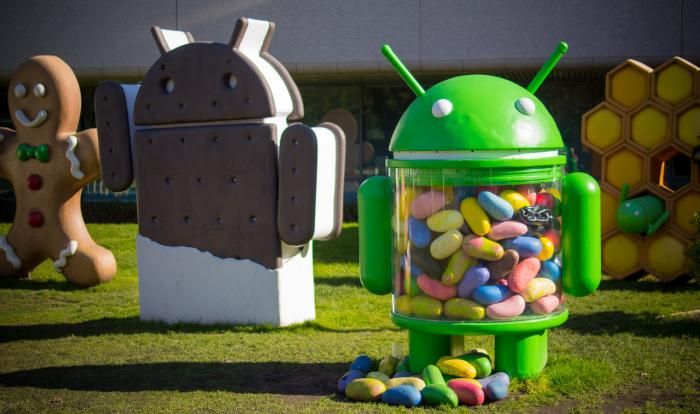 Without even the slightest of warnings, Google has launched the latest version of Android. Few seem to be able to process the surprise launch of the version - that has been dubbed as Android N.
Google usually releases a preview of its next Android update at the Google I/O Developers Conference each summer. But not for this update. The announcement has left users both puzzled and pleasantly surprised.
"The new preview build - which includes an updated software development kit (SDK) - is available for the official Android Emulator developer tool, and it can also be installed on Google's Nexus 6, Nexus 5X, Nexus 6P, Nexus Player, Nexus 9 and Pixel C devices", reports Mashable.
In a Medium post, Google Senior vice-president Hiroshi Lockheimer explains that Google is debuting the next version early because it wants more developer feedback.
By releasing the first preview and asking for your feedback now (in March!), we'll be able to act on that feedback while still being able to hand off the final N release to device makers this summer, so they can get their hands on the latest version of Android earlier than ever.
Users took to Twitter and Facebook to express their surprise. Take a look:
Okay, how about what's Android N?
I wonder if @sundarpichai named #AndroidN with an Indian dessert.. How about NaanKhataaai ?? 😀

- Ma heر (@mazher110) March 10, 2016
#Google unexpectedly announces an early preview of #Android N

- Abdulrahman Ghodayah (@arghodayah) March 10, 2016
The moment when you came to know, all the Android N's glorifying features will come to you sometime May in next year pic.twitter.com/3Bmuf4k62p

- Parth Shah (@parth2eets) March 10, 2016
[160] Android N Lets Users Save Their Emergency Info For First Responders #toprated https://t.co/zzBR9yhvXP

- TodayAmerican (@todayamerican) March 10, 2016
How to turn on the 'Cool color temperature' feature in Android N: Google has included a small but most welcome... https://t.co/EOxXWLnRYy

- Dan Walter (@TradeviewHere) March 10, 2016
Installing the beta version of Android N on my Nexus 9

- Rob (@SevereDeceit) March 10, 2016
Updated to Android N..!!! 😁 pic.twitter.com/QoJo5uHLX5

- जय भोलेनाथ (@vichupedia) March 10, 2016
Android N isn't allowed to be announced yet, my phone still hasn't updated to M! D:

- Skunkow with a den! (@tailfloof) March 10, 2016
I wonder if the new Android OS is going to be called Nutella? #AndroidN

- The Great One (@thegreatone0381) March 10, 2016