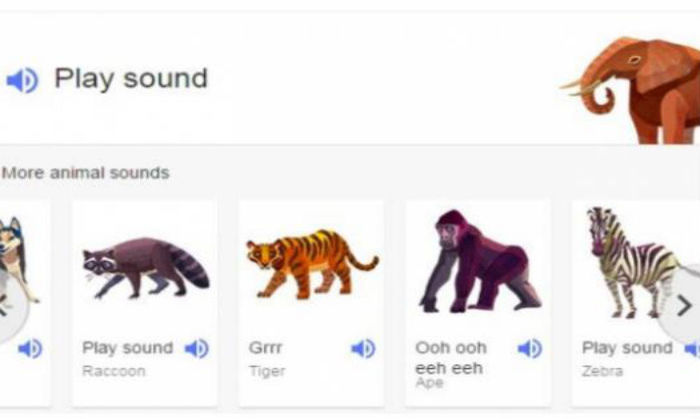 Internet giant Google has come up with a new feature that allows you to search for animal sounds.
One just has to go on Google Search and type a question like, "What sound does the tiger make?" The search giant will return with illustrations, graphics of animals (you searched for) and a small voice sample of the sound they generally make.
Interestingly, you can use this feature via your Android mobile where you can ask a question on the "OK Google" feature. For instance, one can shout "What does the dog say", to hear a bark in reply.
In the first set, Google has rolled out samples of 19 animal sounds including those of the cat, lion, ape, zibra, moose, cow, duck, elephant, raccoon, sheep, and tiger.