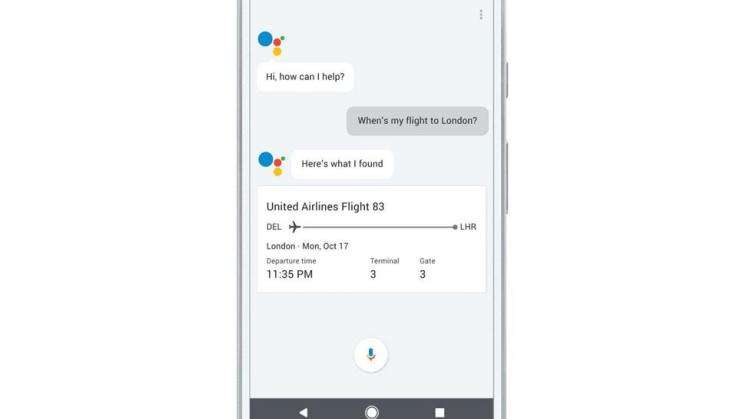 Is Google Assistant the best virtual assistant, after all? Going by a latest two-page advertisement in today's Times of India, it certainly isn't.
Google's latest Pixel smartphones were officially launched today in India and for the same, the company released a two-page advertisement boasting about Google Assistant in the English daily.
But here's the thing. Google got it wrong. The facts. It actually got the facts wrong.
In the advertisement, Google Assistant is seen responding to a user, who wants to know about his flight to London. The United Airlines Flight 83, is shown to depart from DEL (New Delhi) and reach LHR (London Heathrow, United Kingdom).
Everything seems fine until you get to know that the United Airlines Flight 83 does not actually fly to London. Instead it flies to EWR (Newark Liberty International Airport).
Google's defense
In its defense, Google said that Assistant knows all this and it is the fault of those who had the responsibility of creating the ad.
Mashable checked Google Assistant on Allo and ran the query for United Airlines Flight 83 which indeed showed it destined to EWR and not LHR.
Check these reactions from Twitterati:
#pixel @google silly advt in toi. United airlines 83 is from del to ewr and not del to lhr. Google search giving wrong [email protected] pic.twitter.com/yPN29vIcfm

— prashant chaddah (@prashantchaddah) October 13, 2016
Ok Google, bad job of copy editing.
UA 83 flies to EWR not LHR. pic.twitter.com/cKPyYo3hQE

— Vijay Shekhar (@vijayshekhar) October 13, 2016
Google Pixel's biggest USP is Google Assistant and with this print advertisement, Google got it all wrong. Sigh.