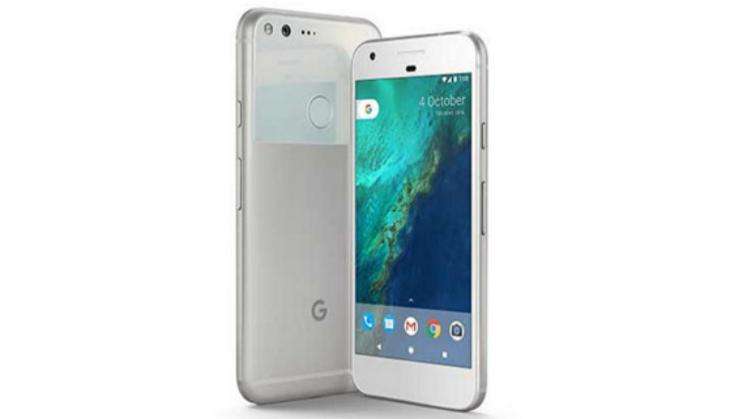 Google launched its latest range of Pixel smartphones, the first to be designed inside and out by Google. Pixel claims to come equipped with the best camera ever in smartphones.
Along with the smartphones, it also launched Google Assistant, Daydream View, Google Home, Google Wifi, and Google Chromecast.
Read everything about the launches below:
Google Pixel
It is a 5-inch phone with 1080p display and 5.5-inch Quad HD panel on the XL - the two devices are built by HTC.
Both the models are powered by the latest Snapdragon 821 processor.
Pixel is the first phone with Google Assistant built-in. Google Pixel starts at $649 (Rs 43,200), Pixel XL at $769 (Rs 51,200).
It comes with a 12.3-megapixel rear camera.
Pixel owners will get free, unlimited storage of original quality photos/4K video on Google Photos.
Pixel's camera is packed with cool features like Smartburst and Lens Blur.
It is available for pre-order today in the US, Australia, Canada, Germany and the UK. In India, it will be available for pre-orders from 13 October.
Google Chromecast
The Chromecast Ultra, a 4K version of Goole's very popular streaming device.
For now, it will stream 4K content from YouTube Netflix, and Vudu, and from November films from Google Play Movies can also be streamed.
HDR content - both HDR10 and Dolby Vision formats - is also supported by the Ultra.
Google claims it to be the fastest Chromecast, if you have a 4K TV or not, it will load videos 1.8 times faster than the standard Chromecast, because of the improved Wi-Fi connectivity.
The company has included an Ethernet port on the power adapter for users whose Wi-Fi connections may not be able to handle 4K streams.
Google Home
It is a voice-powered assistant/Bluetooth speaker which will cost $129.
The standout feature of Google Home is that it has Google Assistant.
It can control connected home devices. For now, it'll work with Nest Thermostat, SmartThings, Philips, and IFTTT.
It also acts as a Chromecast that can stream and be used to control other Google casting devices with your voice.
You can play YouTube videos and music. Soon, Netflix will soon support the voice control.
Google Assistant
Google Assistant is a virtual assistant like iOs' Siri. It's considered an upgrade or an extension of Google Now.
Google Assistant is also heavily integrated into Android and can do much more that what Siri can.
Google Wifi
It is a Wifi router and can be purchased in two ways: as a single unit or in a multipack.
A single unit is $129, while the three-pack will cost $299.
It is an expandable system that gives you great internet throughout your home. And it looks great, too.
Daydream View
Daydream View will be available in November for $79 - both the headset and controller, together.
50+ apps will be coming to Daydream by the end of 2016, with hundreds more on the way.
Daydream View will come in three colours to choose from.