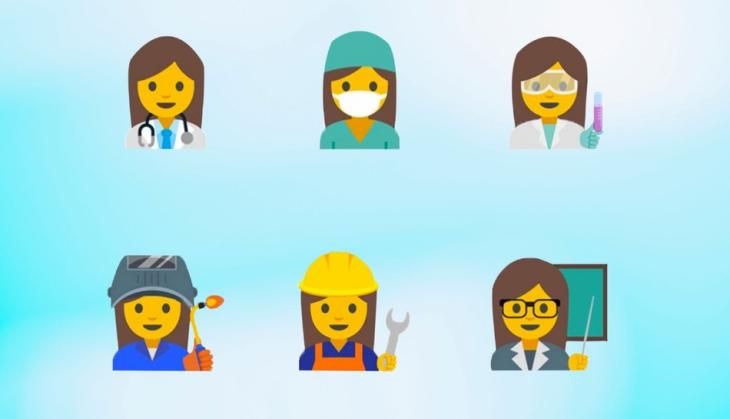 Women represented in emoji as bride, dancer and the princess are a thing of the past. While you must have noticed men in police officer, cyclist and weight lifter emoji, women were only confined to specific roles.
Recently, the disparity became a point of strong debate in the US. Inspired by the debate, Google employees have devised a plan to rectify the imbalance.
A proposal released by the company this week suggests adding 13 new female emoji to "better reflect the pivotal roles women play in the world".
"No matter where you look, women are gaining visibility and recognition as never before," the Google employees wrote. "Isn't it time that emoji also reflect the reality that women play a key role in every walk of life and in every profession?"
Making unicode emoji less basic with 13 true-to-life representations of professional women: https://t.co/aSOBFkKMGa pic.twitter.com/BfKMSSXgpg

— Google Design (@GoogleDesign) May 11, 2016
If the Unicode Consortium approves Google's proposal, emoji keyboards could eventually include a businesswoman, doctor, health care worker, scientist, school graduate, technologist, factory worker, high-tech worker, mechanic, farmer, chef, teacher and musician.
The emoji will show women diversity in different working sectors of the economy. The characters will also have matching male emoji.