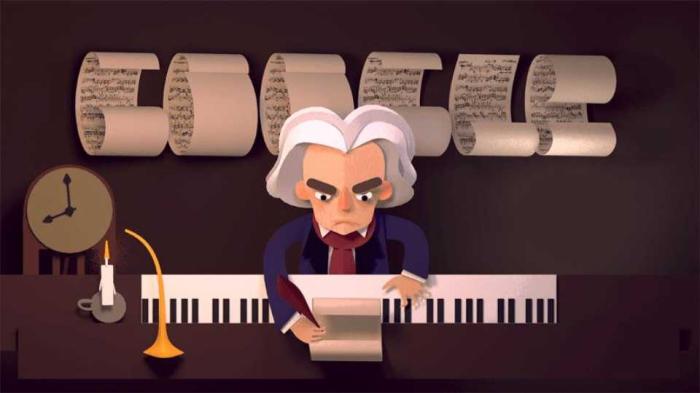 Google is remembering the German composer Ludwig van Beethoven with a doodle, marking his 245th year. It's unclear when Beethoven was actually born, but December 17th marks the 245th anniversary of his baptism.
Here's the musical doodle:
He was baptized on 17 December, 1770. Beethoven remains one of the most famous and influential of all composers. His best known compositions include 9 symphonies, 5 piano concertos, one violin concerto, 32 piano sonatas and an opera, Fidelio.
Google has constructed a game in step with beautiful music, whose evocative moods, lightness and depth made conjuring visuals to match it rollickingly fun.
"Ludwig's father, a middling singer in the Elector's court and a man too often in his cups, pulled the precocious child out of school at the age of ten in hopes of earning some money on the shoulders of his talent (as a result, his handwriting was so bad that musicologists still struggle to authenticate his signature)."
"He lost two siblings prematurely, had to assume full responsibility for his family as a teenager, fell madly for unrequiting lovers twice, and, most famously, began losing his hearing at the peak of his career", says the Google Doodle blog.
The interactive doodle begins with one of his symphonies playing in the background and asks you to piece together his work such as Fifth Symphony, Fur Elise, Moonlight Sonata and Ode To Joy as he meets with a miserable incident where a horse damages his documents on his way to the concert hall.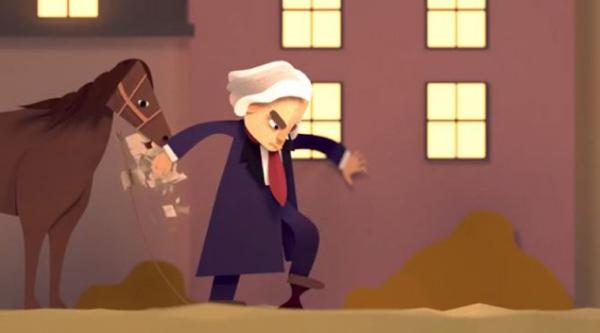 Later, Google shows a worried Beethoven fighting to put his compositions together.