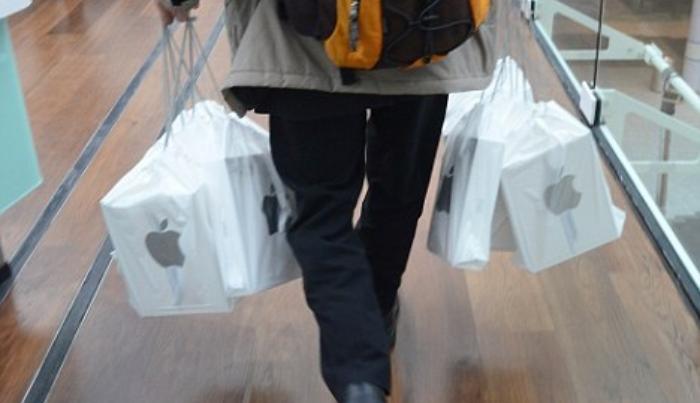 Tech giant Apple is all set to phase out plastic bags from its stores. So, if you are a fan of Apple's iconic, instantly recognisable white plastic bags, you should start hoarding them.
Apple sent an email to its employees and the same was obtained by 9to5Mac. In the email, Apple mentioned that the company will be moving away from the iconic plastic drawstring Apple Store bags in favor of new paper bags made out of 80 per cent recycled materials."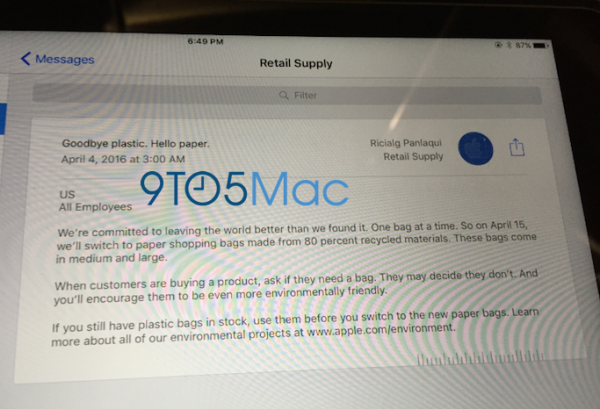 The mail also reads that the change will take place on 15 April across all Apple stores. However, Apple also says that in case stores have plastic bags in stock, they should use those before switching exclusively to new paper bags. Putting a little more effort to be more environmental-friendly, the employees must ask customers if they need a bag. The customers may decide not to pick a bag.
While the design of the new Apple paper bag is still under the sheets, it is definitely going to be a massive change for die-hard Apple fans, who've been collecting the plastic Apple store bags since they were launched. The new bags will reportedly come in medium and large size.
Apple's expansive CSR
Much has been talked about Apple's Corporate Social Responsibility (CSR), as the company is not shy about its environmental-friendly initiatives. At its press event last month, Apple devoted a lot of time to discuss its environmental efforts. Now, the focus is on its retail stores.
In March, Apple's VP of environment, policy, and social initiatives Lisa Jackson detailed the company's persistent environmental efforts. Jackson noted that 93 per cent of Apple's worldwide operations is powered by renewable energy. Moreover, Jackson talked about Liam, Apple's new automated robot that can diassemble iPhones down to their very basic components to then recycle them.
So goodbye plastic, hello paper!