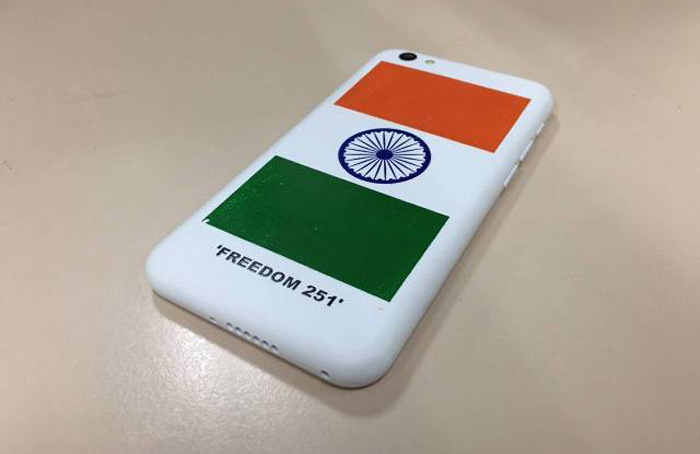 Noida-based firm, Ringing Bells on Thursday rolled out the cash-on-delivery mode of payment for buyers of its controversial Freedom 251 smartphone - that is scheduled to be delivered in June.
However, the company will accept only first 25 lakh booking registrations in this mode of the payment.
An unverified page from Ringing Bells reads:
"In furthering our service to you, we, at Ringing Bells, have decided to offer "Cash on Delivery" terms vs the previous Offer of via "Payment Gateway" !! By this, you, our esteemed Customer, will be required to make payment only when the phone is delivered to you. We are in the process of compiling the emails and issuing these to first 25 Lacs registrations very soon. We express our sincere gratitude for your kind support and look forward to your continued patronage.Assuring you of our best intentions.
Regards,
Freedom 251 Team "
Cash-on-delivery sounds like a damage-control exercise from the firm.
Ringing Bells had earlier said that they have received orders worth Rs 1.75 crore on their website freedom251.com.
The booking is closed for now. The company is under the scanner of the Excise and Income-Tax Department after its publicised launch of the "world's most affordable smartphone at Rs 251".