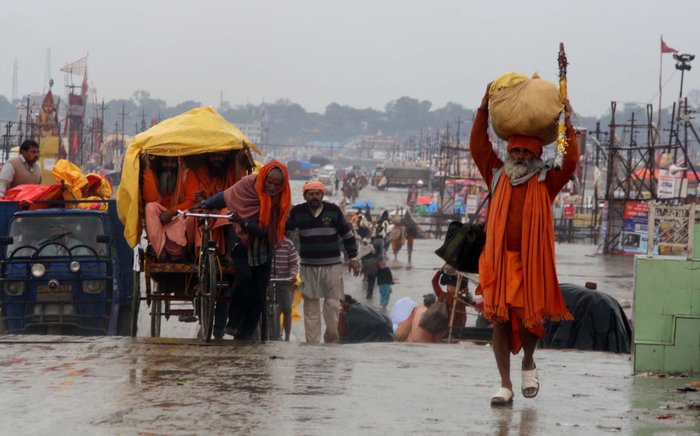 The pilgrims who are gathering at ongoing Kumbh Mela in 'Trimbakeshwar' and 'Nashik' will now be able to find the nearest public toilets without any problems. A Mumbai based marketing agency has developed an application which will make it possible.
The user-friendly app --PeeProvider-- developed by Avignyata Inc, will also assist devotees in accessing clean washrooms on busy streets during Kumbh, a release from the marketing agency said.
Considering that one-crore plus people are expected to attend the religious congregation over next three months, the district administration has taken steps to build public toilets or stationing portable toilets at various places in the two temple towns, both on banks of river Godavari, around 45 kms apart.
The app is available in Android and iOS mobile phones. Once you open the app, it will display the toilets around you. Then click on the menu button to see the list and choose whichever is the closest. After you select the toilet, click on the walk or car icon to see the directions, the release said.
An active internet connection and keeping the location ON is a must for this application to function.
Also, you can rate the toilet according to its cleanliness and hygiene on use, and add toilet locations, if you find a certain loo which is not included in the app.