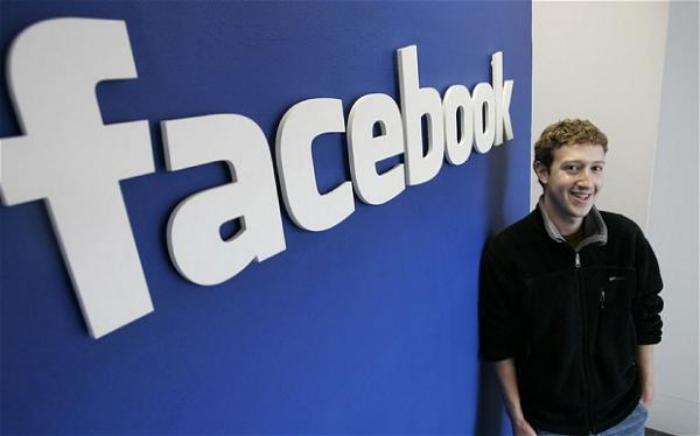 Facebook is trying to sell internet.org - now dubbed as Free Basics - yet again. Notice how your friends on Facebook seem to be queuing up to send a message to the Telecom Regulatory of India (TRAI) in support of the Free Basics initiative? That's what we're talking about.
On signing up, TRAI will receive this message from you:
"Free Basics provides free access to essential internet services like communication, education, healthcare, employment, farming and more. It helps those who can't afford to pay for data, or who need a little help getting started online. And it's open to all people, developers and mobile operators. With one billion Indian people not yet connected, shutting down Free Basics would hurt our country's most vulnerable people. I support Free Basics - and digital equality for India. Thank you."
How much of this do you agree with? The debate on Net Neutrality has been around for a while now, with many - including World Wide Web creator Tim Berners-Lee slamming the Free Basics/internet.org initiative as a clear violation of the principles of a democratic internet.
Also Read: Mark Zuckerberg argues internet.org is good for India. But is it?
Facebook on the defensive
After facing severe backlash on the initiative, Facebook announced that internet.org need not go against the principles of net neutrality. At the India Economic Convention 2015, Facebook Vice-President for Mobile and Global Access Policy, Kevin Martin, said:
"When users purchase Internet access, they should be able to go where they want to, and that concept of net neutrality rules in context of operators who originally wanted to sell different tiers of speeds to consumers so that certain services can be accessed on a faster basis,"
He said that Facebook supports the concept of net neutrality and that internet.org was aimed at providing access to basic web services free of data cost.
Save the Internet
Back in October when Mark Zuckerberg visited India and promoted Free Basics in full swing, a group of people started a blog called 'Save the Internet' and in an open letter, wrote to him -
"Internet.org is not an open platform, and all we are asking for, is for you to ensure that any such effort to bring access to the Internet ensure that users get access to the entire Internet, and not through a pre-determined menu or filter, which primarily benefits those who are selected for the platform. While we understand that there is currently no paid arrangement between Facebook, its partners and telecom operators, and you've suggested that this is a philanthropic endeavour, there is no undertaking from you that there won't be any future arrangements for Facebook's benefit. Internet businesses like Facebook and Google have been built around the idea of offering services for free in the beginning, and then monetization through means such as advertising. This is keeping in mind the choice of the ".com" URL for FreeBasics.com, as opposed to a ".org" for Internet.org."
Also read: 'Save the Internet' punches holes into Zuckerberg's Internet.org India pitch
Many took to Twitter to vent out their frustration on Facebook's rather shrewd notification.
Take a look:
Read the description of the image below before blindly signing up for #FreeBasics... Stop being idiots, please!... https://t.co/CfV39zOyXF

- Cartoonist NikhilPai (@cartoonistpai) December 18, 2015
Got to give it to Facebook for aggressively branding as an altruistic venture what is essentially a monopolizing strategy. #FreeBasics

- Sanjith G. (@sanjith_g) December 18, 2015
This #FreeBasics on FB is a scam, guys. Don't even scroll down - they'll say you signed and then you can't do anything about it. Sigh :(

- suchitra karthik (@singersuchi) December 18, 2015
Beware this page-it's auto sign if scroll down-hyper touch sensitive-undo option doesn't exist. #Beware #FreeBasics pic.twitter.com/y7rtzmPEeq

- Karthik Kumar (@evamkarthik) December 18, 2015
Please do not support #FreeBasics https://t.co/iBBbZFybMb

- Ruth G (@RuthGFitness) December 18, 2015
Beware #freebasics - save the Internet. https://t.co/JoFAultt8C

- Karthik Kumar (@evamkarthik) December 18, 2015
#Facebook Is Asking You To Sign Up For 'Free Basics', But Here's How It's Fooling You https://t.co/HD24MxGsAp via @HuffPostIndia#FreeBasics

- kurmanath (@Kurmanath) December 18, 2015
I support #NetNeutrality, not #FreeBasics in India. Stop playing the trick @facebook

- Manoshi Goswami (@ManoshiGR) December 18, 2015
When https://t.co/U14CRotPtj didn't workout well, here is what Facebook came out with.#FreeBasics #NetNeutrality pic.twitter.com/HM4fZza3ph

- Bhupendra sharma (@bhupi1990) December 17, 2015
Dear FaceBook, you can shove #FreeBasics you know where! Thank you!

- Shakthi (@v_shakthi) December 17, 2015