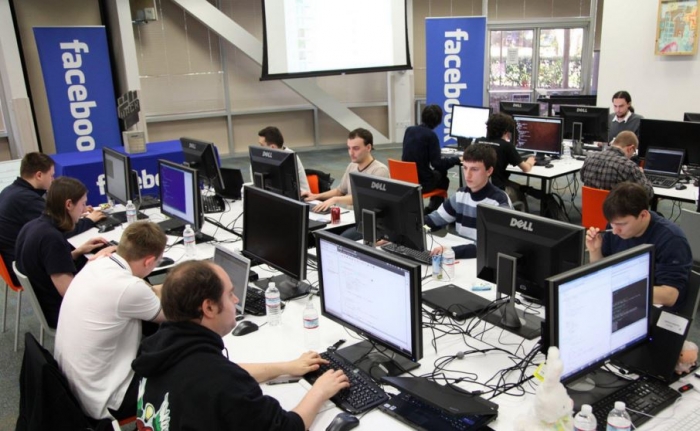 Facebook recently asked all of its employees to ditch the premium iPhones and use Android devices.
As per a recent report by Wired, Facebook's Chief Product Officer Chris Cox has asked employees of the social networking giant to switch to Android devices.
"I am mandating a switch of a whole bunch of my team over to Android, just because people, when left up to their own devices, will often prefer an iPhone," Cox informed reporters at the Facebook headquarters in Menlo Park.
This has nothing to do with Facebook's new-found love for Android or any kind of vendetta against Apple. There's a rather logical reason behind this move.
Why the switch?
In Cox's words, "most of the people around the world are using Facebook on devices that run on Android OS". This is reason enough for Facebook to rollout a mandate for its employees to use Android devices.
Facebook is currently eyeing an expansion of its user base in emerging economies like India, Mexico and Turkey, among other countries. Android devices enjoy a larger patronage in developing countries, as compared to iOS devices.
As of 2015, Android has the largest installed base of all operating systems. As per a report by IDC, Android's market share in India stands at over 90 per cent, which is roughly 60 million smartphones.
Cox revealed that if Facebook employees use more Android gadgets, they can efficiently report bugs and "live in the same experience that most Facebook users experience today".
Cox said that the employees won't be using the developer's version but a version that common people use.
The most commonly reported issues in the Facebook Android app include complaints about the heavy file size, high RAM usage, and the requirement of high-speed internet. To tackle these small but frequent issues, Facebook has released the Facebook Lite App which is merely 1.38 MB in terms of size, works smoothly on 2G devices and does not require much RAM.
Emerging markets are key to growth
According to a Business Insider report, "In Q4 2013, according to research firm IDC, Google's Android mobile operating system had a 78 per cent share of all users globally. Apple's iOS had just 18 per cent."
At present, Facebook enjoys a global user base of 1.5 billion.
Facebook wants to expand and the switch could help the social media giant in innumerable ways.
The TeCake reports: "Among all other smartphones operating systems, Android stands at 82.8 per cent, whereas iOS holds second position in the list with only 13 per cent users."
The social network giant is focusing extensively on people who have just come online or are yet to come online, and it aims to reach almost every smartphone user in the world.