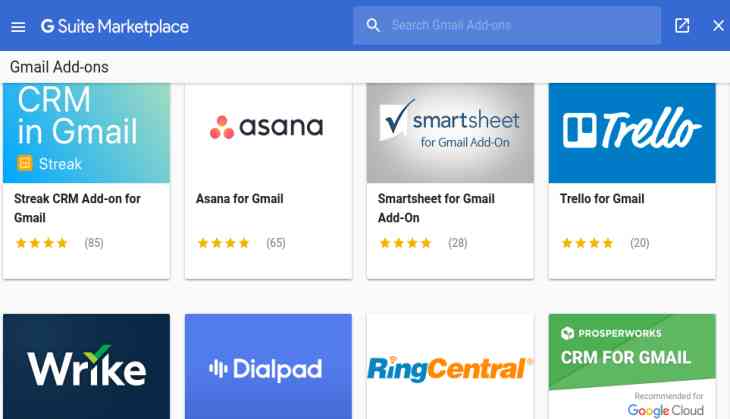 The search giant Google has brought a new addition native 'Add-Ons' to its e-mail server Gmail. With the new addition to Gmail, Google is trying to make it more engaging as well as useful for the business use. Even though Gmail's new addition was announced in March this year, now the users can use it. With the new addition to the email-server, the third-party developers can directly bring their service to Gmail.
Gmail's new feature native Add-Ons is not like extensions because extensions are limited to the particular environment. The new feature of Gmail is specifically designed for business users so that they can access their go-to apps on the web and mobile devices.
The initial partners of Gmail's new 'Add-Ons' include services like Asana, Trello, DialPad, Intuit and QuickBooks. But the current list of partner's of Gmail's new feature includes Hire, ProsperWorks, RingCentral and Streak.
The e-mail server is also planning to introduce a special DocuSign add-on to its users. Aakash Sahney, the product manager for Gmail, writes in a blog that "With Gmail Add-Ons, your inbox can contextually surface your go-to app based on messages you receive to help you get things done faster."
If you have made your account on G Suite or Gmail, you can get access to all the add-ons that have been introduced. Not only that, Gmail had also added "Get Add-Ons" in its section. If you want to get access to Gmail's Add-Ons click on the setting wheel from the top-right of the email client for installing the required Add-Ons and install it with a single click.