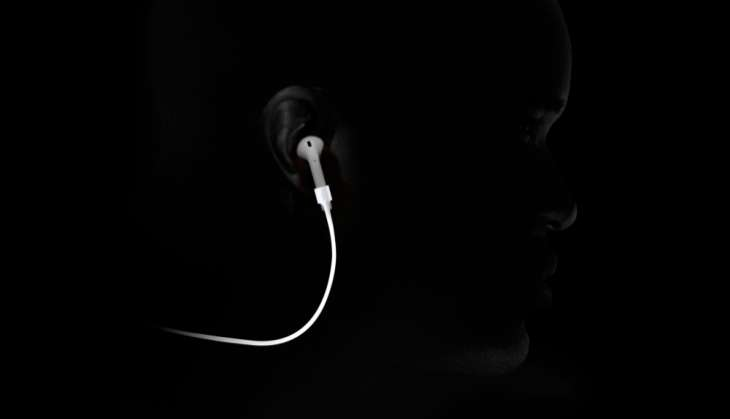 It may seem like an insane idea, but there's a company that has actually made a leash accessory for for Apple's newly-launched AirPods that come with iPhone 7 and iPhone 7 Plus. The AirPods, which feature two independent wireless earbuds, which people claim will be easy to lose, were not welcomed by Apple users.
You may have just begun joking around about how we need some connector sort of a thing to hold back AirPods from falling off and snap, here it is. All materialised and already on sale on Amazon.
Simply put, Spigen strap is a wire that you can put between your AirPods. You can just keep the AirPods hanging around your neck like a typical wireless in-ear headphone that has a cord between the two buds.
Defeating the purpose?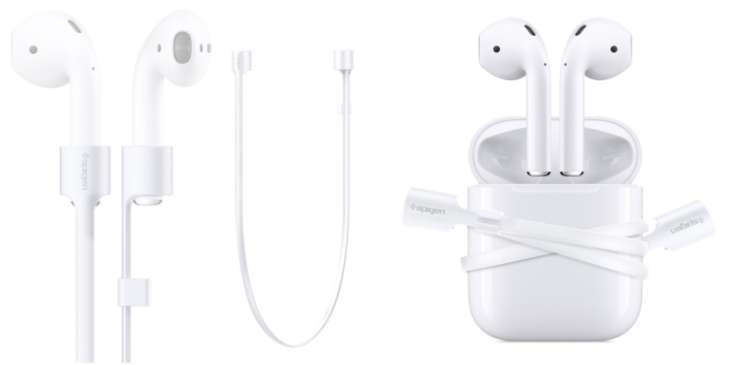 The Spigen wire connector seems to have defeated AirPods biggest USP - a wireless earphone. Now, who would mind flocking to Amazon to get their hands on the latest $10 accessory that would keep them from losing their $149 AirPods?
And, if you want to live life more dangerously, just remove the connector and there you go.
The strap has already managed to score a 3.5 star rating on Amazon and people are thanking the Lord for the existence of such an accessory.
The comments below the product description on Amazon read -
"Decent idea to keep the AirPods intact.. This doesn't make the AirPods "wired" per say! just makes it like any other cheaper Bluetooth ear plugs!
And then we spot something legit!
"Let me see if I get this straight. Apple 'invents' wireless earpods. The keyword here is WIRELESS. Then another company invents a wire to keep the wireless pods together. I don't blame Spigen. But the people who buy WIRELESS pods, then invests in wires to tether it need to be removed from the planet."
Here are the strap's specifications as per Spigen, a Korean company known for making affordable smartphone cases and now, straps for Apple AirPods:
Compact, lightweight and extremely durable.
Perfect compatibility for your iPhone 7 or iPhone 7 Plus AirPods. Connect directly from one earpiece to the other.
Designed for all users - ideal to never lose your Apple AirPods. Keep it in place around your neck, in your pocket, or anywhere you can hang a strap.
Premium housing with a wire holder attachment to stay tangle-free. The tangle-free design makes the cable easy to store; you can wind it without having to worry about knots or kinks. Ideal to use at home, car and outdoors.
The Spigen AirPods Strap will make sure that your AirPods are always by your side.
Spigen's AirPods Strap doesn't come with Apple AirPods.
Available October 17 for $10.
It seems that people are going to buy the accessory like crazy after ranting about the wireless AirPods on Twitter.
But here's a point -
There's a chance you could lose the strap while the AirPods charge in the case.
So, maybe, buy another case to keep the straps safe?
#JustSaying