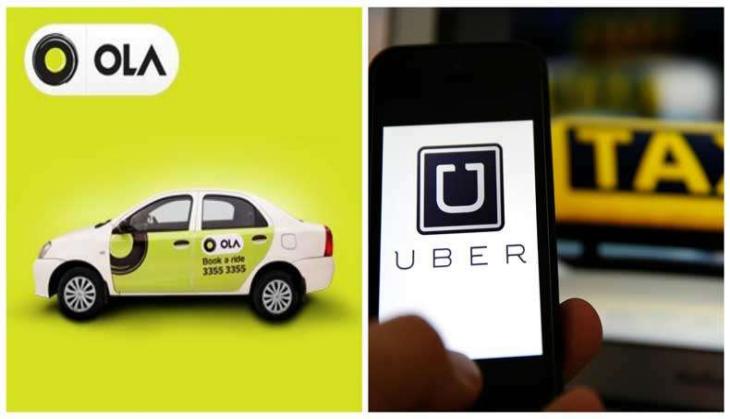 As commuters were paying as much as 3.5x 'surge prices' for availing Ola and Uber cab services, Delhi Chief Minister Arvind Kejriwal promised that he will take strict action against Ola and Uber. The taxi aggregators had hiked their rates by at least three times during the ongoing odd-even rationing scheme. Odd-Even 2.0 started on 15 April and will continue till 30 April.
Kejriwal tweeted:
Strict action, incl permit cancellation n impounding vehicle, to be taken against taxis which charge rates more than govt prescribed rates

— Arvind Kejriwal (@ArvindKejriwal) April 18, 2016
Given the severe backlash the taxi aggregators had to face from the commuters, two of the biggest cab hailing service providers, Uber and Ola, suspended the surge pricing model with immediate effect.
In a series of tweets, Uber said that it is dropping the surge pricing temporarily.
Given the threat to the livelihood of our partners, at the expense of reliability, we are temporarily suspending surge with immediate effect

— Uber Delhi (@Uber_Delhi) April 18, 2016
We hope to work with the Delhi govt. to provide a reliable mobility option in the city, esp. at a time when the citizens need us the most

— Uber Delhi (@Uber_Delhi) April 18, 2016
Following the statement from Uber, Ola also pulled out peak pricing in Delhi. Ola tweeted:
We've temporarily pulled out Peak Pricing in Delhi, in support of Govt's #OddEven initiative. Travel at 1x fares & make #OddEven a success

— Ola (@Olacabs) April 18, 2016
Commuters had to pay astronomical rates for cabs due to surge pricing, a business practice where companies increase rates when demand for cabs goes up.
The pricing varies from three times to five times the usual rate during rush/peak hours.
A Catch News reporter had to pay Rs 1,100 for the journey from South Delhi to Gurgaon, which usually amounts to Rs 350.
Kejriwal said that the taxis would be "impounded" or have their licenses cancelled if they did not follow government rules or rates.
Petitions on Change.org
Over 75,000 people have signed two national campaigns on Change.org calling out the exorbitant surge pricing practice of Uber and Ola and demanded an immediate end to it.
Petition against Uber
Nitish Parmani, a Delhiite, in his petition on Change.org, says: "Uber claims that it uses surge pricing when there is a shortage of cabs. I had more than 8 Uber cabs available around me and still had to pay 3.8x surge pricing(Which could be clearly seen in the screenshots). Uber must stop this rampant loot."
Nitish's petition can be found here.
With Odd-Even scheme resuming in Delhi, over 55,000 people have supported Nitish's petition on Change.org.
Petition against Ola
Aman Garg, a Bengalurean, started another petition on Change.org on similar grounds against Ola's surge pricing asking Minister for Road Transport Nitin Gadkari to urgently look into the matter. His petition says: "Is OLA really helping people or fooling them by peak time and travel time charges? Has any government body verified Ola's price chart or has Ola punched in whatever numbers it wanted?"
Aman shows a bill he incurred of Rs 2,767 for a distance of 54 kms with a nearly 60 per cent peak pricing charge of Rs 1,693.
Aman has also called for people to support his petition through Facebook and Whatsapp.
The Karnataka Government, too, has cracked down on Ola and Uber on surge pricing in the past few days.