Namit Hans
| Updated on: 13 February 2017, 4:00 IST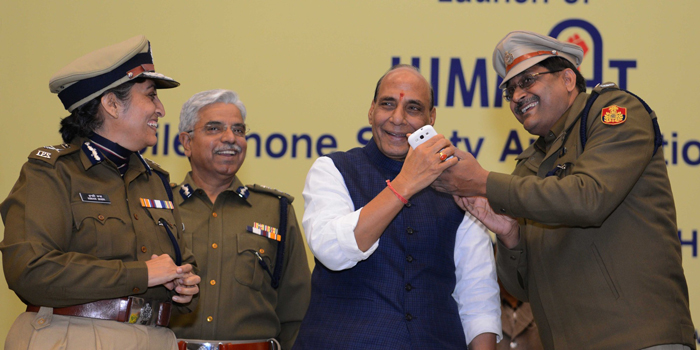 Recently, several state police departments across the country have introduced different mobile applications which aim at simplifying the entire process of filing complaints, tracking the investigation and giving feedback to the police. Also, there are applications which are explicitly dedicated to eradicate problems related to women security.
Here are some of the applications:
ICE (In-Case of Emergency)
The app was launched on January 6, 2013, by the Mumbai Police to provide SOS facilities for women. Users can get response-time during disaster situations as well as first-aid. It also makes it easy to locate nearby hospitals using GPS and is equipped with ambulance numbers as well.
Police Workforce Management System
In a unique show of initiative, this mobile application was launched in June 2015 by the Hyderabad Police for its internal purposes. It is aimed at simplifying the process of accessing reports by personnel, who can also use it to upload information about their activities. It is expected that the application will help in bringing transparency among police officers as the performance reports of their colleagues will now be readily available.
Himmat
Launched by Home Minister Rajnath Singh on January 1, 2015, this application is specially designed to help the Delhi Police tighten security for women in the national capital. The app allows users, if in an emergency, to just shake their phone or press the power button to activate the alarm. Immediately, a 30-second audio or video clip is recorded and forwarded to the Police Control Room. Plus, a message is sent to the user's friends and relatives, while an alert is posted on their Facebook and Twitter profiles as well.
Kolkata Traffic Police Mobile App
To curb the growing problem of repeated traffic violations in the city, the Kolkata police has launched this application through which allows citizens to take pictures and videos of the offenders and report them to the police. Similarly, if a taxi refuses to ply a certain route or there are problems at parking areas, users can send a message through the app. An active and proper use of this application may help the police in cases of traffic violations, suspicious vehicles, accidents, encroachment of footpaths, etc.
RajCop
This application can only be downloaded and accessed by authorised police personnel of the Rajasthan Police. It helps those on beat duty to connect with the headquarters. Plus, real-time tracking of beat officials is made easier by this. Details of stolen vehicles, owner details, photo and video evidence can also be readily accessed through the database.