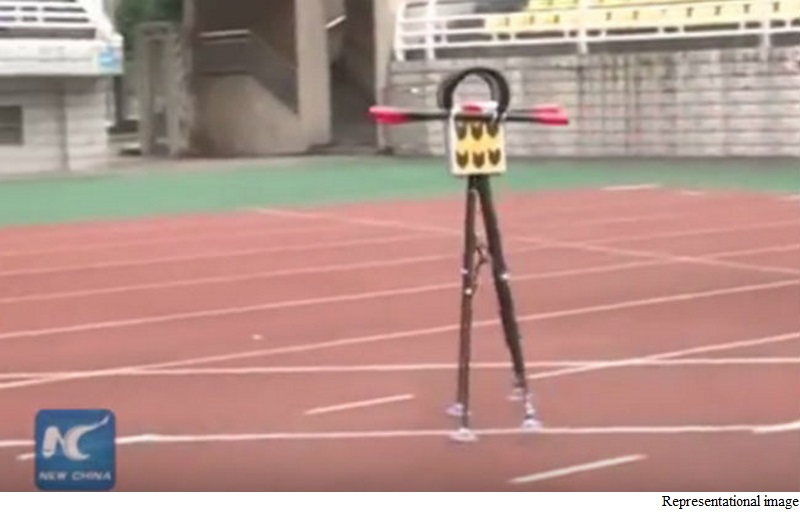 A China-made quadruped robot walked its way on to the pages of the Guinness World Records book for covering over 134-km in 54 hours, beating a previous record held by an American robot.
Four-legged robot 'Xingzhe No 1', made by a research team in southwest China's Chongqing University of Posts and Telecommunications, circled an indoor track from October 24 to 27, taking 340,000 steps before it had to stop and recharging.
It covered a distance of 134.03 km in over 54 hours and used 0.8 kwh of power, state-run Xinhua news agency reported.
The distance the Chinese robot covered was more than twice as much as that by the former record holder, Ranger, which was developed by a team at Cornell University in the US, and the speed was 1.18 times faster.The US-made robot had walked 65 km in 30 hours consuming 0.5 kwh.Professor Li Qingdu, who led the research, and his team began developing the robot in November 2014. The first prototype was produced in January.Li said that the overall task was not simply to extend the length the robot can trek, but rather, to study electrical efficiency, increase the robot's reliability and possibly, enabling the robots to perform dangerous, remotely controlled missions in place of a human being."We can apply the technology and processes involved to a wide range of robotic devices, to make them more efficient, durable and reliable. In the future we could begin to use these robots for dangerous or remote tasks," Mr Li said.-PTI