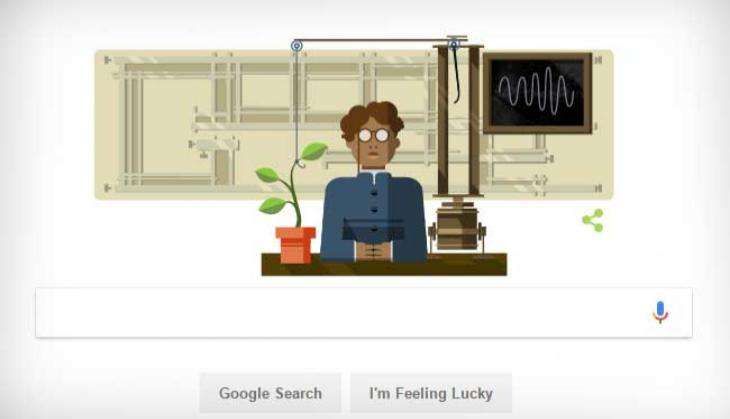 Google wished noted scientist Jagdish Chandra Bose on his 158th birth anniversary with a doodle featuring him. The doodle featured Bose's caricature with crescograph, an instrument that he invented to measure growth in plants.
Best known for his pioneering work in biophysics, Bose made several contributions in various fields, including physics, biology and archaeology.
Born in Bangladesh, on 30 November 1858, Bose was a multi-talented man. He was named as one of the fathers of radio science for his contributions to the world of radio and microwave sciences, became the first to use semiconductor junctions to detect radio signals and discovering millimeter length electromagnetic waves. He was also an early writer of science fiction and is considered the father of Bengali science fiction.
For all this, and much more, a crater on the moon is named after him.
--ANI