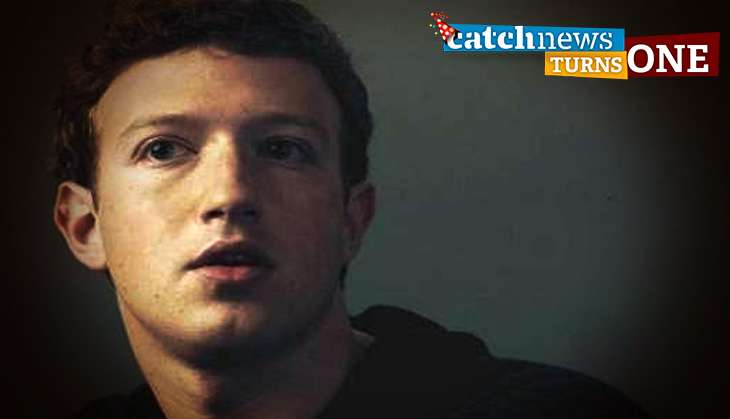 Facebook and its CEO Mark Zuckerberg continue to have a vice-like grip over the world. With more than one billion people actively using Facebook, it is one of the most used social media platforms in the world.
Zuckerberg and his wife Dr Priscilla Chan's pledge to give away most of their Facebook fortune during their lifetime has consistently kept them in the news. Not just this, Facebook grabbed headlines for its controversial Free Basics programme initially dubbed as internet.org.
After suffering several harsh criticisms from net neutrality activists in India, the social media behemoth positioned a movement to capture user attention, only to fall flat once again.
Here are the top stories from Catch on Zuckerberg and Facebook:
1) Is Zuckerberg's philanthropy just shifting funds from one pocket to another?
A lot has been discussed about the initiative, with speculations rife whether this should really be called an act of "charity". Technically speaking, their "charity" is a Limited Liability Company (LLC), "which means it can make for-profit investments while an actual charity is legally structured to be strictly non-profits."
Click to read the full report.
2) Facebook shares 10 key facts about Free Basics. Here's what's wrong with all 10 of them
The newspaper advertisement by Facebook was aimed at clearing all the doubts over Free Basics. The 10 facts highlighted a connected India and urging users to take the "first step towards digital equality."
Click to read full report.
3) You'll never guess how much Facebook is spending on ads for its Free Basics initiative
From full-page ads in newspapers to billboards across the country or even direct messages to mobile users, Facebook seems to have pulled out all the stops to advertise Free Basics.
Click to read full report.
4) Don't pull off a Mark Zuckerberg: How to prevent your social media account from getting hacked
If it can happen to Facebook CEO Mark Zuckerberg, it can happen to you as well. Or at least when your password is 'dadada', which in this case was Zuckerberg's (as the hackers informed us) or 123456 or other not-so-smart privacy keys.
Click to read full report.