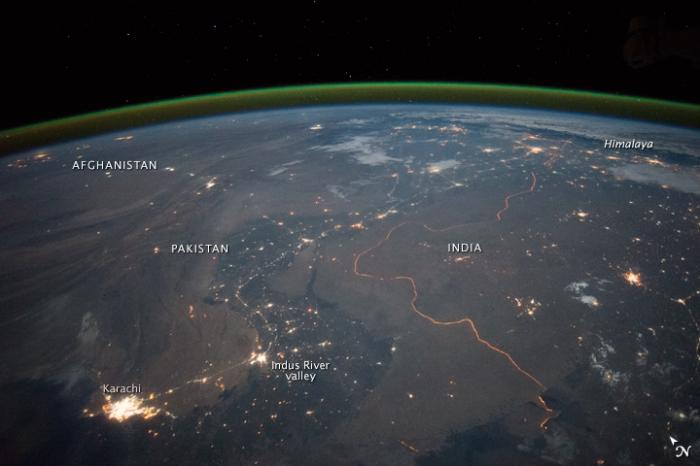 What we have here is a photograph shot by an astronaut from the International Space Station (ISS), showing the Indo-Pak border at night. According to a report in Economic Times, about 2,000 km of the international border is floodlit and hence racks up a major electricity bill for the government. Thanks to all that energy output, this beautiful picture was born. It is one of the few borders that can be seen from outer space. It shows the long, winding border, illuminated along the ancient Indus River Valley diving the two countries.
The largest light clusters that can be seen are that of Islamabad, Pakistan, and New Delhi, India. They can be seen with a distinct orange hue. The border zone is fenced and floodlit and designed to discourage smuggling of arms and more.
The NASA page reads, "This photograph shows one of the few places on Earth where an international boundary can be seen at night. The winding border between Pakistan and India is lit by security lights that have a distinct orange tone. Another night image shows the border zone looking southeast from the Himalaya taken in 2011. A daylight view shows the vegetated bends of the Indus Valley winding through the otherwise desert country."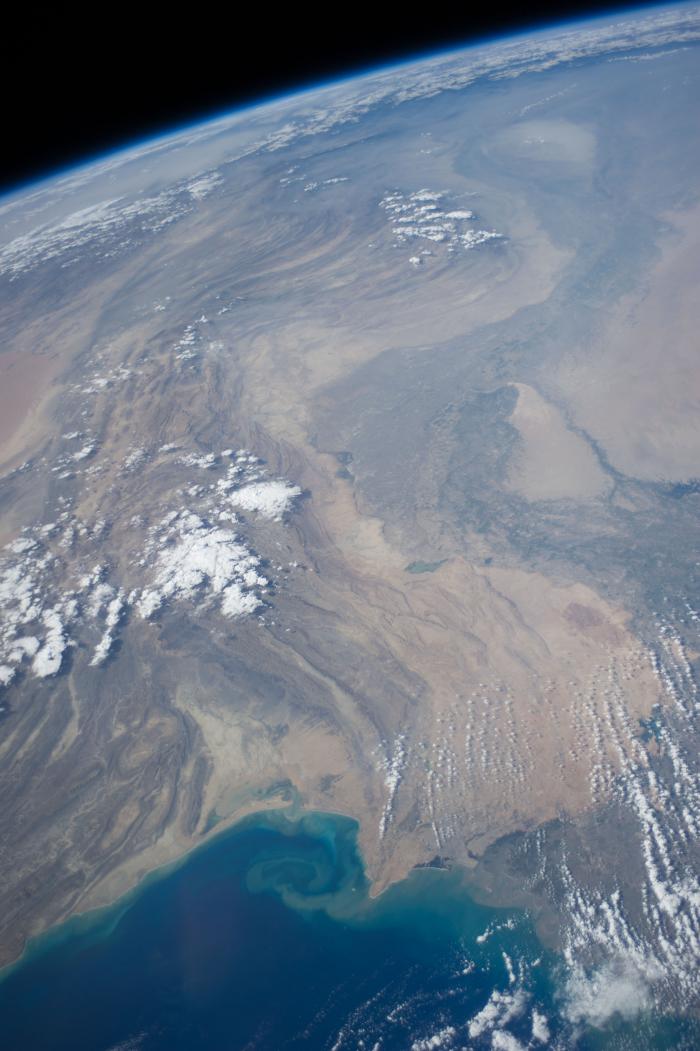 Photos: NASA
The astronaut aboard the ISS took the photograph on 23 September using his Nikon D4 digital camera with a 28 mm lens. The photos were released by the National Association of Software and Services Companies on its Facebook page on 4 October. The post has over 71,600 likes and above 16,000 shares.