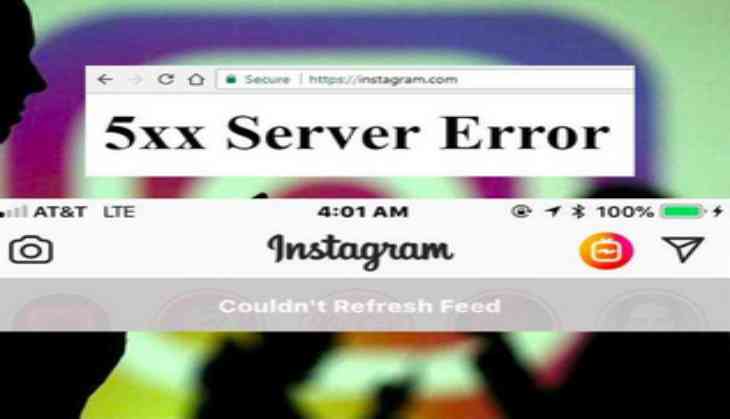 Leaving its users in a big shock, a Facebook-owned Instagram, a photo-sharing platform website and App went down on Wednesday morning. After the site went down thousands of social media users unable to log in to the photo-sharing website.
The Instagram users in India and other countries were in an outage which lasted for around an hour. When the user's attempts to log in on a desktop browser produced a blank page with the message: '5xx Server Error', while on the mobile app users were told that their feed could not be refreshed.

While mobile app users were told that their feed cannot be refreshed. Instagram fixed the issue after around an hour-long outage.
One of the frustrated users took micro-blogging site, Twitter and suggested the Instagram outage stretched across the globe with the app not working in London, San Francisco or Singapore.
The website DownDetector said the problems had begun at 8.16am British time, which was 3.16am in New York and 5.16pm in Sydney.
Instagram users were in shock and expressed their sadness, shared Gif and memes on Twitter.
The website and app returned at around 9 are in the UK, with one Twitter user saying: 'Instagram is back, everyone resumes your life'.
During the outage one Twitter user said: 'That feeling when you delete Instagram in hopes that it will start working again and you try to re-login and you can't even get past the login page.'
Also read: IamHere App helps you discover NGOs as now it will host 8700+ NGOs in the country