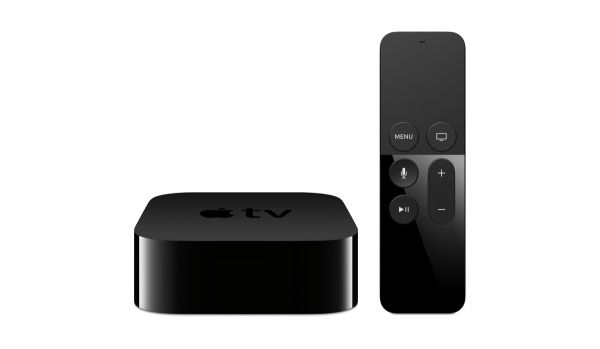 Since 30 October, Apple has begun selling its Apple TV in the USA. It was available for pre-order through Apple's online store earlier in the week and now it is ready for purchase in its retail stores.
The Apple TV that comes with Siri, a much improved remote control, and an App Store, is retailing for $149 (approximately Rs 9,700) for the 32 GB version and $199 (approximately Rs 13,000) for the 64 GB version. This is the fourth-generation of the device.
Technical specifications:
Height: 1.4 inches (35 mm)
Width: 3.9 inches (98 mm)
Depth: 3.9 inches (98 mm)
Weight: 15 ounces (425 g)
Siri remote: The newly-updated remote comes with Bluetooth 4.0 wireless technology, an IR transmitter, accelerometer and gyroscope, lightning connector to charge it, and a rechargeable battery providing months of battery life on a single charge.
Ports: Has one HDMI 1.4 port, 802.11ac WiFi with MIMO connectivity, an IR receiver, USB-C port, and a built-in power supply.
Processor: The Apple TV comes with a powerful in-house A8 chip with 64-bit architecture.
Video: It supports H.264 video up to 1080p.
OS: Apple TV comes with a revamped operating system, the tvOS.
There are a variety of accessibility features as well for those who have low vision or are blind, deaf or hard of hearing. These features include voice over, zoom, bold text, increase contrast, reduce motion, closed caption support and accessibility shortcut.
The one feature that Apple TV missed out on is 4K support (competitor Roku 4 has it).
Bottom line: The Apple TV is a great set-top box but not future proof. It has powerful hardware to boot, a revamped operating system with an easy to use interface, great developer tools and a dedicated App Store.