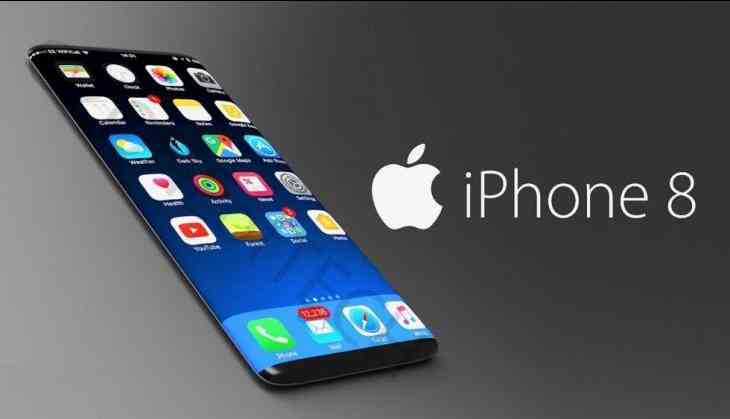 Apple is all set to come up with its iPhone 8 which is expected to have interesting new features for the users. The 2018 iPhone launch event will be the company's biggest smartphone launch ever which will be held on September 12. Not only 'iPhone8' but the company is also expected to launch other devices such as Apple watch, Apply TV and Apple Airpods.
This year, Apple is launching three phones at once, namely the iPhone 8, priced at around USD 1000, and updated versions of the iPhone 7 and 7 plus, reports suggest.
Here's what is expected from iPhone 8:
Edge-to-Edge Screen: The latest device reportedly sports a 5.8-inch edge-to-edge OLED display, and a glass back and aluminium bumper. In a major change, a pressure-detection technology with 3D Touch may replace the conventional home screen button and fingerprint-reading technology. There may also be an infrared scanner that unlocks the phone using facial recognition software, powered by a 3D scanner.
New Software: The new devices is said to function on the latest iOS 11 software enabled with new safety features, a 'do not disturb while driving' mode and emergency SOS option. Apple may also introduce wireless charging in its new devices.
No Home Button: After a decade of introducing the home button as the main physical control over the device, Apple is set to replace it with a thin virtual bar that can be dragged up to launch features like multitasking and close apps.
No Touch ID: Apple is also replacing its fingerprint scanner with 3-D face unlock. Touch ID feature in an iPhone used to let the user unlock their device in seconds.
3-D Face Unlock: Instead of Touch ID, the new iPhone is introducing a 3-D facial recognition scanner to unlock the apple device. The scanner is designed to scan your face within a few hundred milliseconds.
It is also being speculated that the 'Anniversary edition' will come in three variants: 64, 256 and 512 GB. While reports have surfaced of three colour variants- white, black, and copper/gold hue, there may be a fourth 'Blush Gold' variant as well.