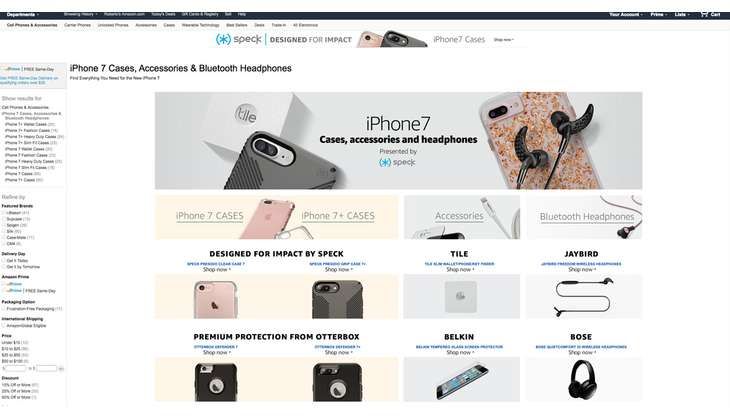 Online retail giant Amazon seems to be in a rush to get in on the Apple iPhone 7 wave. A few minutes into the Apple's September iPhone event, Amazon momentarily displayed that iPhone 7 accessories would now be available for purchase.
The accessories were reportedly spotted on the website's landing page ahead of Apple's actual announcement about the much-anticipated iPhone 7.
Apple Twitter account posts, then deletes iPhone 7 features
Ahead of the event, Apple's official Twitter account prematurely posted photos and videos of the new iPhone 7.
While the series of tweets have been deleted, it is interesting to note that the account, which has been reportedly active since September 2011, has not tweeted before the iPhone 7 launch.
Tweet gone https://t.co/igS95Nod07 pic.twitter.com/xC2iSxr758

— Sam Ro (@bySamRo) September 7, 2016
However, screenshots of the tweets have been captured. The tweets reveal that the iPhone 7 has the following features:
A dual camera
Water-resistance
New colors
Longer battery life
Stereo speakers
The tweets also revealed that pre-orders for the new phone can be placed from 16 September on.
Apple sure knows how to drum up excitement for its launches!
Keep yourself updated about Apple Event with Catch News: Apple event live: iPhone 7, Apple Watch 2 & more. Catch all the action here