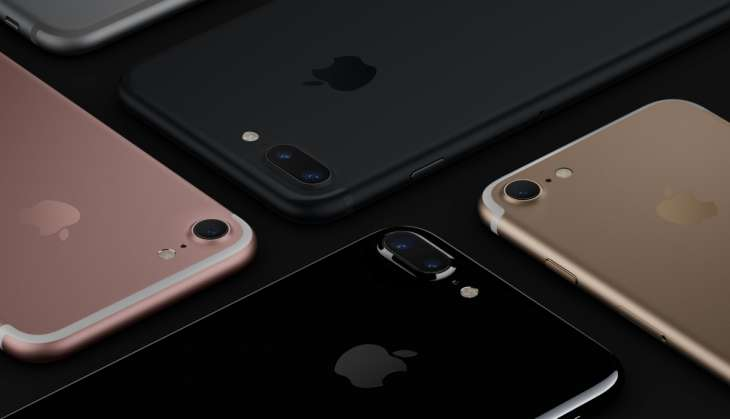 Singer Sia on stage. Singing her latest single \'We Are Your Children\'. And that\'s a wrap!!!
Apple iPhone 7
And here comes the biggest announcement of the year from Apple. The iPhone 7 is finally here!
Apple has officially announced the iPhone 7.
iPhone7 to feature A10 Fusion chip 64 bit 4 core processor - staggering jump in performance.
So, the iPhone 7 comes in Jet-black finish with a new design language. Woah!
Isn't it B-E-A-U-T-I-F-U-L?
Images show both single and dual camera lenses on different colors of iPhones.
Battery life is the longest battery life ever in an iPhone, says Schiller.
Camera
The new camera will have OIS, f/1.8 aperture, six element lens, new 12MP sensor, dual-tone 4 LED flash.
New 12mp sensor that is 60 percent faster and 30 percent more energy efficient.
iPhone 7 Plus: Two 12-megapixel cameras. One for wide, one for telephoto--they combine for OPTICAL ZOOM ON SMARTPHONE. Boom.
iPhone7's dual cameras create a depth map to find the subjects of a photo and blur the background. This is a break through!
iPhone 7 Plus now features 10x zoom. 1-2x is Optical and 2x-10x is software on top of the telephoto lens.
iPhone 7 Plus lasts 1 hour more than iPhone 6S Plus. #AppleEvent

— Pete Pachal (@petepachal) September 7, 2016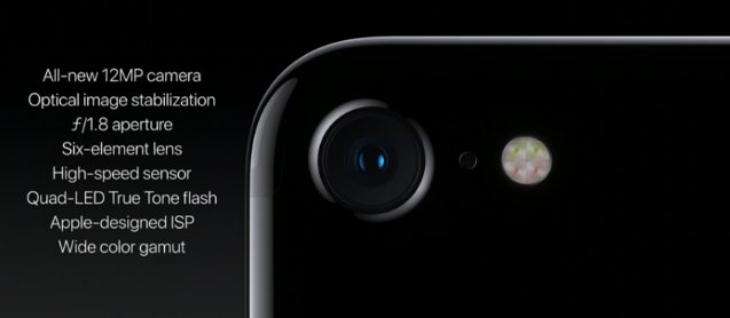 There is a new TrueTone flash with 4 LEDs that has a flicker sensor which helps to make photos in artificial lighting look good.
Speakers
iPhone 7 and iPhone 7 Plus now feature stereo speakers
Apple iPhone 7, iPhone 7 Plus price
Apple iPhone 7 price start at $649, comes in 32GM, 64GB, 128GB and 256GB, jet black variant at 128GB and 256GB.
It's official: there's no more 16GB iPhone. Sizes start at 32GB, and go up to 256GB
Apple iPhone 7+ will start at $769.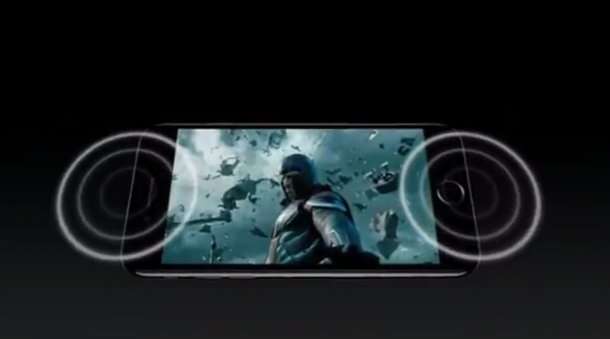 And the big announcement on "AIRPODS"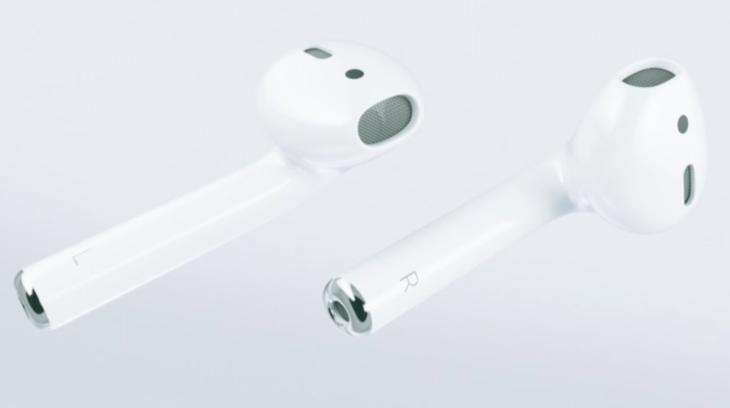 Apple announces "AirPods" their new wireless headphones. Big reason why there is no headphone jack. The Infrared sensors detect when AirPods are in your ear, playing only then.
New wireless earpods will give up to 24hrs listening on one charge.
Beats will release new wireless headphones.
The price of Airpods starts at $159.
And, Twitter being Twitter!
Manufactures know everyone gonna be losing their earpods #AppleEvent pic.twitter.com/9TaWoK8psr

— Triggered ❄️ (@behlul_official) September 7, 2016
AirPods look like mini hair dryers :P #AppleEvent

— Shimon Das (@shimonips) September 7, 2016
iOS 10
Cook is now talking about the iOS 10.
A billion iPhones has been sold already worldwide: Tim Cook
iOS 10 releases on September 13.
Apple has unveiled an upgraded iOS 10.
Home Button
Home button is force-sensitive & customisable.
The iPhone 7 also has an improved Retina Display. It is now 25% brighter.
Apple Watch Series 2
It's out!
Ceramic Apple Watch, four times harder than stainless steel.
Apple Watch available September 16, series 1 is $269, series 2 $369
A variety of colours and bands will be available on the Apple Watch Series 2.
The Apple Watch Nike Plus is available in four colours.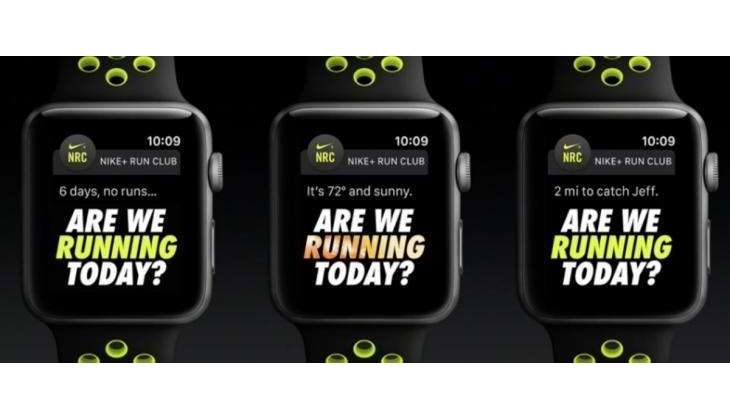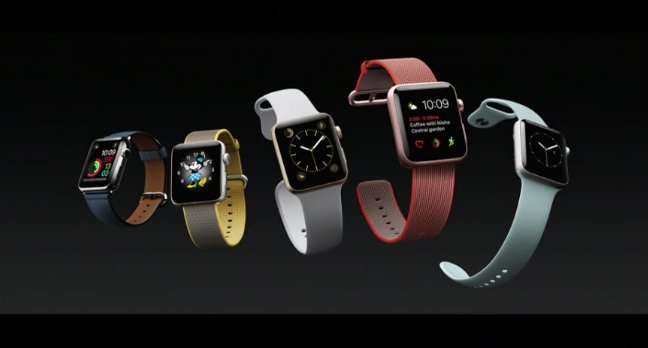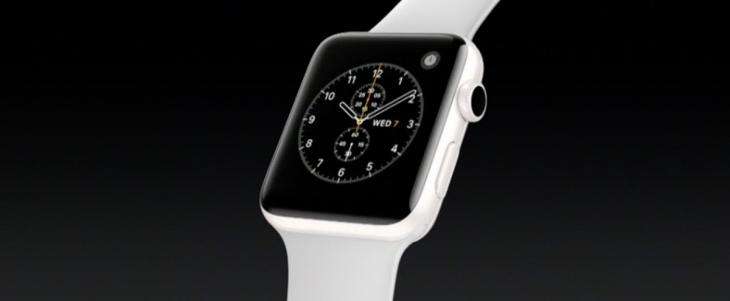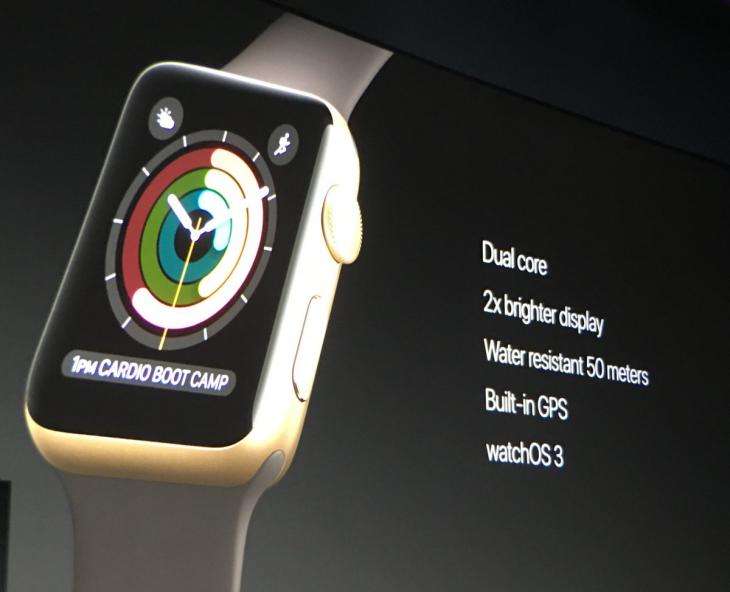 Two new workouts for the watch fitness app, specifically for swimming.
The Apple Watch will have a built-in GPS.Apple Watch Series 2 can be taken to a depth of 50 meters under water.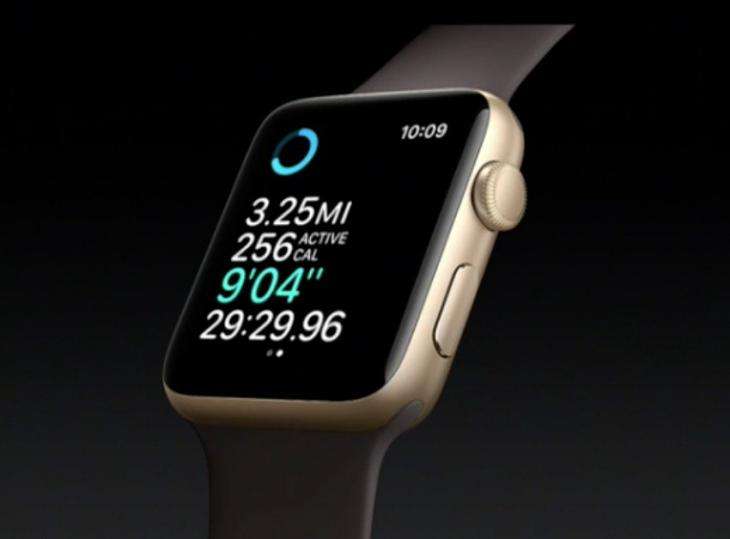 The name is: Apple Watch Series 2 https://t.co/ggBfawIxyK #AppleEvent pic.twitter.com/NxQMTI4h8z

— Engadget (@engadget) September 7, 2016
OMG POKEMON GO ON APPLE WATCH SOMEONE HOLD ME PLZ #AppleEvent pic.twitter.com/YvH3jryvVJ

— Justine Ezarik (@ijustine) September 7, 2016
"With Pokemon Go on Apple Watch, I will never miss a Poke Stop." (live blog) https://t.co/peGSFS57hG #AppleEvent pic.twitter.com/ceFTEGvQaQ

— CNET (@CNET) September 7, 2016
It's a Pikachu! Now you can hatch Pokemon eggs on the Apple Watch"We became the second largest watch maker in the world", Tim Cook.Apple Watch has changed what people expect from a watch: Cook
Looks like CEO Tim Cook is all set to announce Apple Watch 2, finally!
And there go leaked tweets from Apple displaying a water-resistant iPhone 7
The iPhone 7 is water-resistant #AppleEvent https://t.co/hhU4LlQYaI pic.twitter.com/cc25WPv0Fe

— Popular Science (@PopSci) September 7, 2016