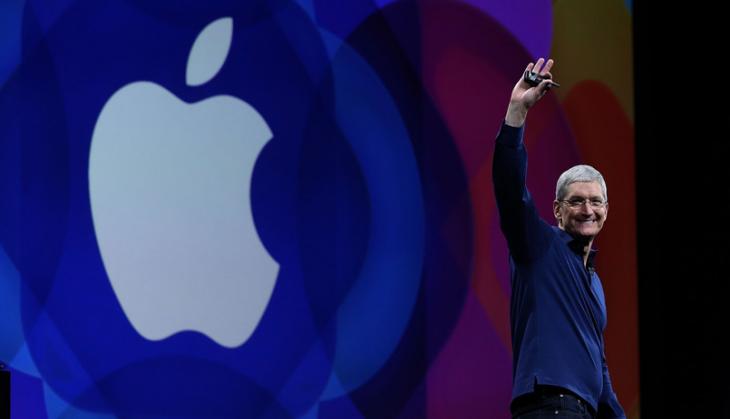 Apple CEO Tim Cook kicked off his India trip with a visit to the famous Siddhivinayak Temple in Mumbai. Since then, he has not taken a break and is seemingly on a touring spree of the country. He attended a private dinner party hosted by Bollywood superstar Shah Rukh Khan where the who's who of Bollywood welcomed him.
Cook also flew to Kanpur to attend the IPL match between Gujarat Lions and Kolkata Knight Riders and later said he's "hooked" to the game. Well, who is not?
Cook also inaugurated Apple's Development Centre in Hyderabad, visited a women's college and met Telangana's Information Technology minister K T Kama Rao.
During their conversation, the minister urged Cook to set up an Apple campus in the state and also to consider the state its partner whenever they decide to manufacture smartphones in India.
In an exclusive interview with NDTV, Tim Cook spoke at length about India, his plans for Apple, on cricket, Steve Jobs, and more. Here are important excerpts from the entire conversation that you must read:
On his maiden visit to India
"Came to India to learn about the people, the culture & how businesses are done, what people are interested in and what their hopes & aspirations are, I am leaving with more knowledge in all of those. I instantly felt like I belonged here & was part of the community."
On cricket
"Found cricket unbelievably exciting, you can feel so much energy there, so much enthusiasm, I loved it, I'm totally hooked on it."
On Indian talent
"Indian talent is unbelievable."
On Apple's approach towards India
"Apple is rethinking India from a strategic point of view. I am here to learn. We have taken a step back and are now looking at India holistically. Looking at India from a number of other points of view: Apple retail, we see a bright future for Apple retail in India. We are viewing India much more strategically. We are viewing India through a global lens. We are putting enormous amounts of energy in India. Not here for a quarter, we are here for a thousand years. We are not about making the most, we are about making the best. We are about thinking long term and never lowering the bar."
He added that he believes in the reforms going on in the country and that it means India has an enormously bright future.
On Apple products
"Challenge in India is the duties & the taxes and the compounding of those. Our profitability is materially less in India, we realise that the prices are high, we want to do things to lower that. We want the user experience to have all the services and want to make sure that if there's something very unique in the country, we have thought that through in our product. At our core, we are about simplicity, we are about taking complex technology and bringing it you so that you can do things you haven't done before."
On Steve Jobs
"Was thinking of how I could help Apple get through loss of Steve Jobs. Steve loved to help people create, he would have loved what we did with Apple pencil."
On Apple vs FBI issue
"We stood up for our customers because we believed that they would want us to help secure their data. We don't view ourselves as powerful, we are about empowering people."
Cook has managed to charm India with his friendly approach and future plans for the country. On his last leg of the visit, he is expected to meet Prime Minister Narendra Modi and several important discussions are likely to take place after that. The high visibility trip of the CEO has grabbed eyeballs from across the world and as it turns out, Apple's biggest competitor Samsung is keeping a close eye on Cook's tour.
It is clear that Cook has huge plans for the country - after all, it is the only country that recorded a jump in revenue when Apple had posted a decline in earnings for the very first time.