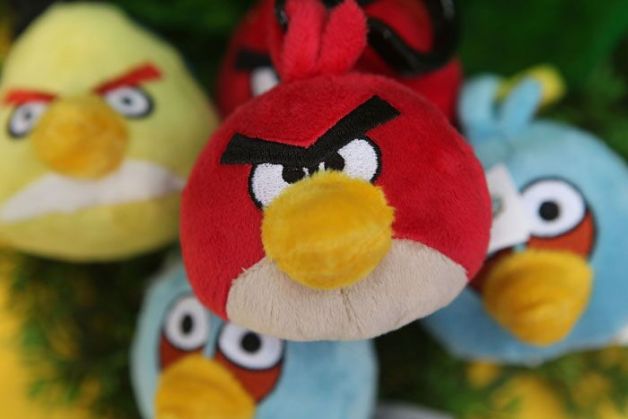 The addictive bird slinging game is back with a bang after Rovio released its latest installment of the series. They may have already released thirteen different Angry Birds since the original six years ago, but Angry Birds 2 is the newly proclaimed sequel of the first.
New exciting features
The new Angry Birds, rather unsatisfactorily called 'Angry Birds 2', was released by Rovio on 30 July. It promises to be a throwback to the first edition of the game as it reconnects with its roots. The game is a major revamp providing new birds and features not seen in previous games.
Not only that there has been a real drive in creativity behind the scenes (both in the game and literally in the screenplay) giving levels some awe-inspiring back drops and scenery.
With regards to new additions to the game the levels are now split into two. It means you can chose which birds you want to use for each part of the level but also giving you two challenges in one, depending on how good you are at the game this can be a good or bad thing. We are also introduced to a new Silver bird who performs a lethal loop de loop and nosedive wrecking havoc on the unsuspecting pigs.
Reclaiming the glory
Branching away from previous Angry Bird games, Angry Birds 2 is about reclaiming the previous glory of the first game whilst 'promising a new era of addictive slingshot game-play'. This attempted claw back to the previous glory days of the first edition of the game is probably a result of Rovio's 73 per cent fall in profit from last year.
However the new game is certainly a standard above the previous dozen or so editions. Previously games had been spin offs of various seasons, places, celebrations and even films with editions like Rio, Star Wars and Space. Now the new Angry Birds 2 is to be more similar to the original in terms of the storyline and game-play.
Similar to Candy Crush?
One new addition that is drawing in complaints are the similarities to the Candy Crush style of lives. Lives are depleted as you fail, whilst also regenerated when completing levels. It means you can either wait, watch ads or buy gems with actual money, it meaning people may start to suffer from being addicted.