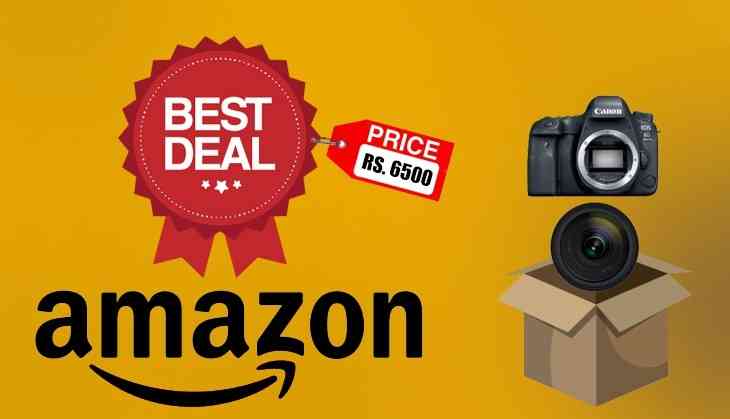 What a lucky day it was for Amazon's users when the best offer falls into their lap! Every month the e-commercial site releases exciting offers to entice the customers. Especially, during the festival season, the heavy discount has been released by the world's largest online store.
Customers also eyed on the websites to grab the best deal. This year, Amazon had released its Prime Day sale on 15 July and 16 July, worldwide.
The sale has allowed buyers to purchase the product at 99%. Yes, you read right! It was a great offer specially for those who were planning to purchase a camera gears. Some lucky users bought approximately Rs 9 lakh (USD 13,000) high-end camera gear only at Rs 6,500 (USD 95).
Interestingly, it was a glitch which proved to be a golden chance for the buyers. After knowing about this deal, Amazon was flooded with people buying the camera products.
The exciting part of the glitch was that the camera gears belonged to popular brands like Sony, Fujifilm, and Canon.
The deal came to light when some bargain hunter found the Sony deal on Amazon US and shared it on a deal aggregator named Slickdeal. Soon, the deal went viral and many users started visiting the e-commerce giant.
The lens of Canon EF 800 whose retail price is at Rs 9 lakh (USD 13,000) was available for Rs 6,500 (USD 95) on Amazon US. Amazingly! The offer was open for enthusiasts for a long time.
Also, some users spotted the price of Sony Alpha A6000 and 16-mm lens bundle sale at approx. Rs 6,500 (USD 94), which is quite lower than the original price of Rs 37,800.
While on Amazon India, the camera (body only) is listed for Rs 34,990.
Many users thought that it was fake deal or Amazon would cancel it later on. Interestingly, most of the deals were from Amazon instead of third-party sellers.
Those users got the delivery of the camera gear thanked the Jeff Bezos for the offer.
One of the lucky buyers took to Reddit and wrote, "I too got some deals from the prime day 'glitch'. $16,000+ in gear for about $800."
While the other wrote, "I somehow got a $3,000 camera for $94 on Prime Day last night. It just seems a little too good to be true. Do you guys think it will ship or get canceled because it was a glitch?"
Another Reddit user commented, "Bought the most expensive camera bundle during the prime day glitch for 94.48. Thank you, Bezos!"
Unfortunately, many users were feeling sad as the ship has sailed and they won't get the benefit.