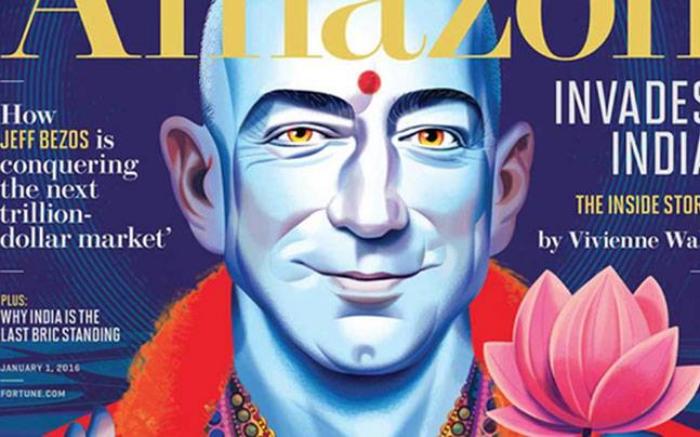 Fortune magazine landed in a controversy for depicting Amazon founder and CEO Jeff Bezos as Lord Vishnu. Despite the remarkable success of online retail giant Amazon, it seems Jeff Bezos can't be a manifestation of a Hindu God.
Fortune's cover story on Amazon's plans to conquer the enormous marketplace in India had Bezos painted blue.
He is demonstrated as Hindu deity Vishnu, who is also known as the 'Preserver'.
Here's the cover:
Just out, Amazon's Jeff Bezos for Fortune pic.twitter.com/44clRlqL34

- Nigel Buchanan (@NigelBuchanan2) January 5, 2016
As the cover irked Hindus, Fortune editor has apoligised for hurting religious sentiments of people.
"Neither the artist nor the editors of Fortune had any intention of parodying a particular deity or of offending members of the Hindu faith."
"It is clear that we erred and for that, we apologize", said Alan Murray, editor of Fortune magazine.
Sydney-based artist Nigel Buchanan draw the cover poster for Fortune's latest international edition.
India's religious sentiments are so strong that an arrest warrant has been issued for Indian cricket team's ODI captain, Mahendra Singh Dhoni.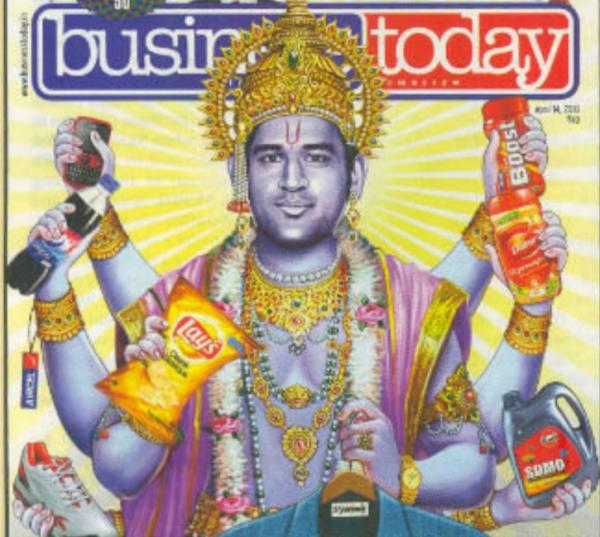 Three years ago, Dhoni appeared on the cover of Business Today magazine as Lord Vishnu.