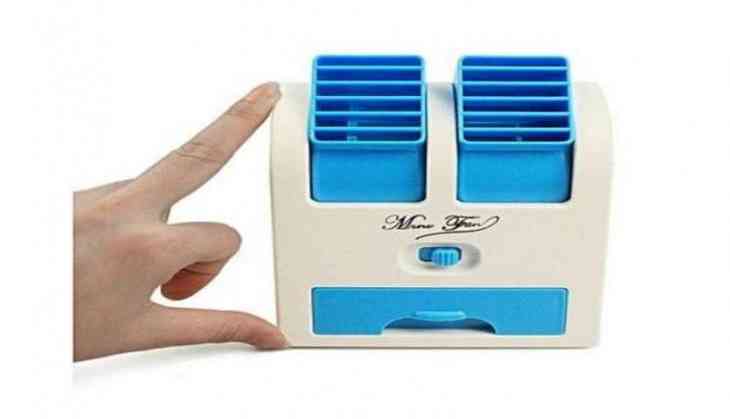 The summer is here and people are sweating all across the country. Heatwave is torturing people at every nook and corner of North India. People are trying multiple options to save themselves from this burning heat. If you are tired from looking best Air conditioner, Cheapest AC or Affordable AC, this product can help you. People who are able to buy luxury equipment have not to worry but people below the middle-class line are not able to afford such luxury products like Air Conditioner. The available branded AC's in the market are too costly which cannot be afforded by everyone. But if we tell you that now everyone can afford the luxury of air conditioning in as low as 400 rs. This Ac is the smallest AC in the world.
This product is famous with the name of a cooling fan, this AC has not fitted with any machine instead of it has inbuilt ice tray which can be filled with the ice cubes. As soon as you fill the tray with ice cubes and run this small AC it starts giving chill air.
This smallest has blade fewer wings which can produce the cool air to the four and five feet of distance. And the other speciality of this small AC is that it can be run by the help USB cable too. This AC can also run with the help of Charger, Laptop, Computer and Power bank.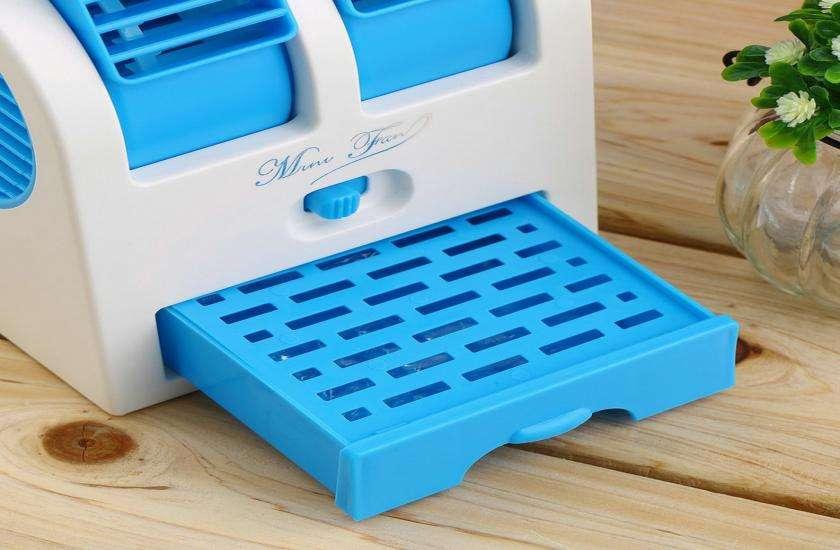 You can also carry this small AC with yourself anywhere, it is compatible with travelling. This small AC can be purchased from the online platforms. And also you can buy it from offline stores and electronic shops. This small AC comes at the very low price which is less than even Table Fan. You can enjoy the luxury of this AC in ten times lesser price.