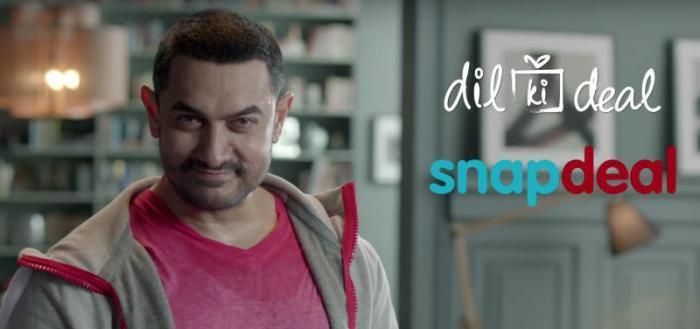 The most unlikely victim in the war of words surrounding Bollywood superstar Aamir Khan's remarks on intolerance is e-commerce portal Snapdeal.
The portal, which is endorsed by Aamir Khan, has released a statement on the issue. Snapdeal said it does not play any "role in comments made by Aamir Khan in his personal capacity."
At the Ramnath Goenka Awards held in New Delhi this week, Aamir Khan voiced his concern over growing intolerance in India. People across the country were quick to label him as 'anti-national'.
While many have condemned his remarks, I believe that Aamir Khan has the right to express his concern - on any issue for that matter. I studied about Freedom of Expression during my Civics classes at school.
In simple words, we're used to double-standards. India's love for Salman Khan is well-known. Nobody ever boycotted his films despite knowing about the hit-and-run case from 2002 and black buck poaching case from 1998. Did you stop purchasing the Being Human t-shirts and his other merchandise? All of his releases, including the recent Prem Ratan Dhan Payo, have made big bucks at the box office.
Now that Aamir Khan has come out with a statement saying that he and his wife Kiran Rao have no intention of leaving India, and that "he is proud to be an Indian", how legit is the demand to remove him as Snapdeal's brand ambassador?
Why should Snapdeal bear the brunt at all?
Snapdeal, without doubt, is the most unlikely victim of the entire controversy.
While many took to Twitter to express their discontent over Aamir's remark, hashtags like #AppWapsi, #NoToSnapdeal and #BootOutSnapdeal were also among the biggest trends on Twitter.
And as if that weren't enough, Twitterati urged users to remove the Snapdeal app from their smartphones and to give a one-star rating to the app on Google Play store.
Many also posted screenshots of the Snapdeal app being deleted from their smartphones.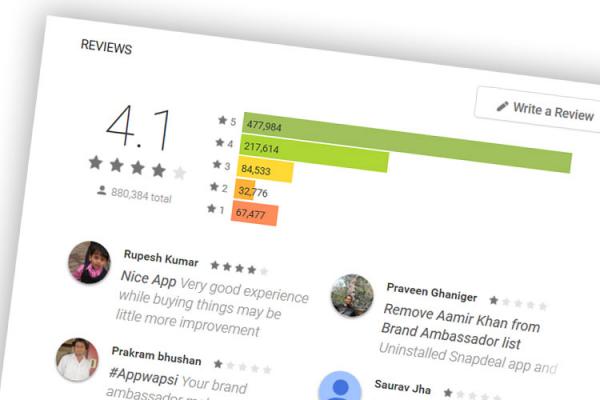 Mind you, these are the same people who will go to their office the next day and probably window shop on Snapdeal while they are bored at work.
Aamir is a fabulous brand ambassador
Love him or hate him, Aamir Khan is truly deserving of the perfectionist tag he has earned for himself. Aamir is a method actor. And if you don't think so, then I'm guessing you haven't watched Ghajini, PK or Rang De Basanti, to name a few of his films.
And how can you forget the hilarious shayari advertisements he did for Snapdeal?
Aamir is the perfect fit for Snapdeal's advertisements. While the e-commerce platform is reeling from the bad publicity it has unwittingly garnered, parting with the star at this stage is a stupid idea.
Aamir Khan's statement at the event has been twisted and turned to no end. People tend to forget that context is as important as what has been spoken.
Here's the video of Aamir Khan's answer to a question from Anant Goenka, Wholetime Director and Head of New Media at The Indian Express:
Now tell me, do you think his answer was intolerant?
Despite the Snapdeal-Aamir Khan fiasco, there have been no recent incidents where a celebrity was dropped as a brand ambassador following a controversy. So the demand to remove Aamir Khan as the face of the brand is not going to aid the current situation.
Imagine you are facing complications due to the bad air quality in Delhi. You visit a doctor and tell him about you medical problem. Instead of giving you some medicines, the doctor asks you how you could speak ill about a city that has given you a job, a house, a car and what not. You are being intolerant, the doctor says. How would you react?
Now imagine Aamir Khan's plight - and that of Snapdeal's - at being threatened and criticised from all corners.
I think it is time for our nation to move past prejudices and to become a society where people can freely speak their mind.