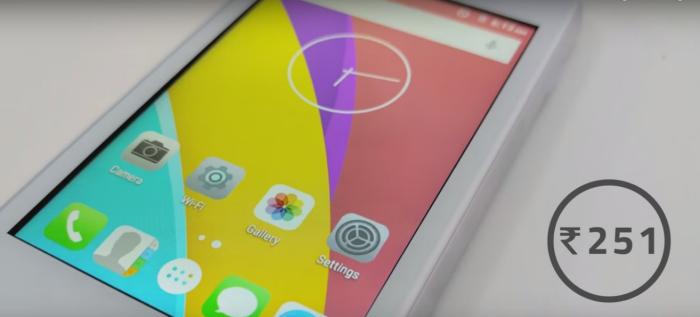 The Freedom 251 smartphone garnered worldwide attention this week, after its Noida-based parent company announced the unveiling of what they called the world's cheapest smartphone.
The company claimed that the 4-inch phone could rival Android phones in the under Rs 5000 smartphone bracket - with a list of rather impressive specifications.
However, on 18 February, as the phone opened for pre-booking, a number of tech reviewers and media houses raised alarm. For starters, there seems to be no Freedom 251 to speak of. The phone handed out to media reviewers turned out to be a repackaged Adcom phone - one riddled with infringement issues.
But here are eight things about the phone, that the Ringing Bells firm wants you to believe:
1) The phone comes equipped with a 3.2 megapixel primary camera, a 0.3 megapixel secondary camera, and runs on a 1.3 GHz quad-core processor.
2) The smartphone is priced at an affordable Rs 251, with an additional Rs 40 for shipping charges.
3) The phone runs on the Android 5.1 Lollipop operating system.
4) The phone comes preinstalled with a number of apps including Medical, Women Safety, Swacch Bharat, and apps for fishermen and farmers.
5) The Freedom 251 also comes loaded with Youtube, Whatsapp and Facebook. And since the phone boasts of a solid Android OS backing, you can use the Google Play Store to download all the other apps to your heart's content.
6) Worried about warranty? The Noida-based company promises a 12-month warranty for the phone. What's more, the earphones that come with the phone are also covered under a 3-month warranty.
7) The phone does not ship outside of India. So if your friends or family abroad want the phone, you know who they're going to ask.
8) The makers want to capture 30 per cent of the low-budget smartphone market.