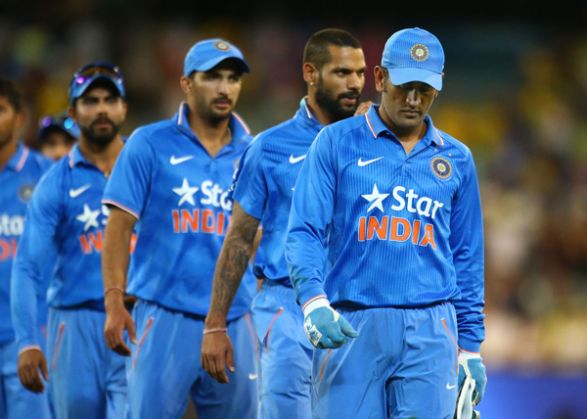 Team India is on the back foot after being defeated in the opener of the ICC World T20 against New Zealand on 15 March.
If team India's rocky start at Eden Garden has dampened your spirits, remember, the men in blue are the favourites to win. And not without reason.
While the MS Dhoni-led brigade will have to up their game for the much-anticipated clash with Pakistan on 19 March, here are a few facts that will work in their favour:
In T20 history, India have won four of the six matches against Pakistan, with the latter winning one and the remaining match ending in a tie.
The first match between India and Pakistan was played during the first World T20 tournament in Durban in 2007. However, the match was given to the India after a bowl-out.
Till date, India has never lost a T20 match against Pakistan on home soil.
In their last clash, India beat Pakistan by seven wickets in the 2014 World T20 held in Bangladesh.
Only three players in the Pakistan team have faced India in last World T20. These are: Shahid Afridi, Shoaib Malik and Mohammad Hafeez.
India, on the other hand, have nine experienced players who have faced the Pakistani team in last tournaments - Rohit Sharma, Shikhar Dhawan, Virat Kohli, Suresh Raina, Yuvraj Singh, MS Dhoni, R Ashwin, Ravindra Jadeja and Bhuvneshwar Kumar.
India have won two out of last three T20 matches. While, Pakistan just won one.