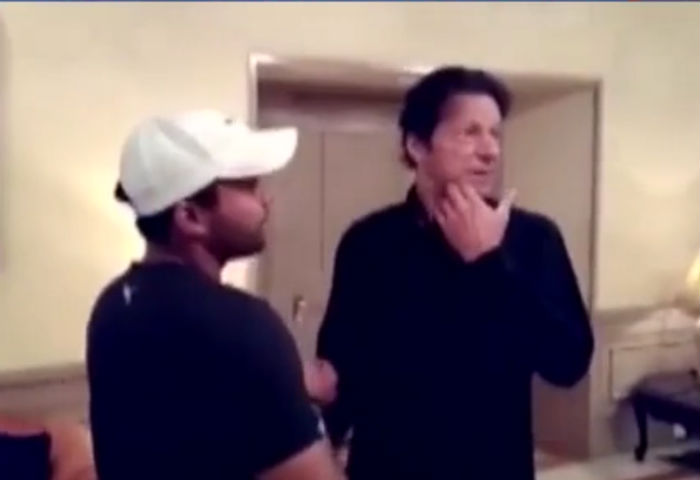 A video showing veteran Pakistani cricketer Imran Khan giving advice to the batsman Umar Akmal has gone viral. The The footage shows Khan asking Akmal why he did not come up in the batting order for the 19 March clash against India - that the Men in Blue went on to win.
Akmal can be seen demanding that Khan intervene in the matter of his batting position in the team-order. According to an India Today report, Khan downplayed it by saying, "the match is over, forget it".
The Pakistan Tehreek-e-Insaaf party leader and former cricketer was officially invited to watch the match in Kolkata and meet the team ahead of their game against India.
The viral video - and the reaction of the Pakistan Cricket Board panel to this exchange - is sure to add to the woes of Pakistani skipper Shahid Afiridi and his team, who are currently facing heavy criticism for having lost to India.
Meanwhile, former Pakistan cricketer and popular commentator Ramiz Raza slammed Akmal and said the young batsman should be immediately dropped from the next playing eleven of the Pakistan in the ongoing T20 World Cup.
Watch the video here: