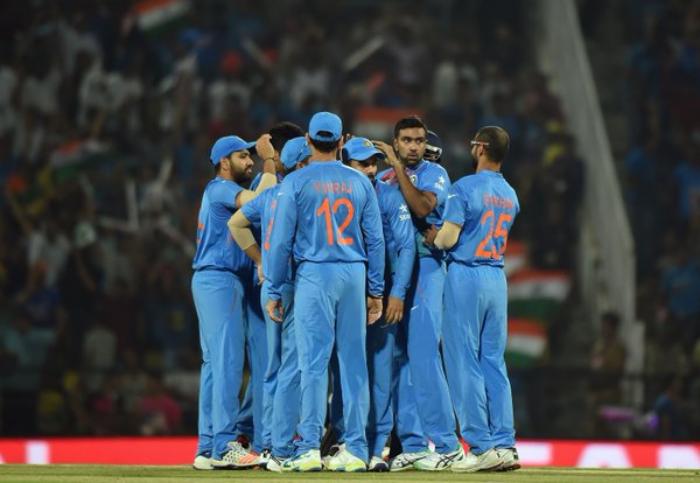 First ball of the ICC World T20 second round. Ravichandran Ashwin to Martin Guptill. The ball is tossed up slowly, a perfect warm up delivery that one would expect any cautious batsman to block out.
Except the ball went for a towering six, straight behind the bowler. The bowler's comeback? Well, trapping the batsman in front of the wickets on the very next ball - New Zealand was 6 for 1 after two balls. That's T20 cricket for you, thrilling and unpredictable.
However, much to the chagrin of neutrals, the rest of the inning from New Zealand was nowhere as thrilling, and quite predictable as the Indian bowlers restricted the optimistic islanders to a score of 126 for 7.
It was a classic case of some good bowling by India, and some tremendous crowd support from the stands contributing to stifling the batsmen out in the middle. Every time India bowled a dot ball, the pressure grew. And every time India took a wicket, the noise levels went through the roof.
Corey Anderson was the top scorer for New Zealand with a score of 34 off 42 balls - a strike rate simply not acceptable in T20 cricket. Coming in after New Zealand had lost the wickets of Guptill and Colin Munro in quick succession, more was expected from the veteran.
But giving credit to where it's due - bowlers like Jasprit Bumrah and Ravindra Jadeja did their job well. Bumrah, in particular, was excellent as he kept bowling yorkers at will, not giving the Kiwi batsmen any space to maneuver. Finishing his spell with figures of four overs, no maidens, 15 runs and one wicket, he was the best Indian bowler of the day.
The rest of the inning was punctuated with New Zealand losing wickets at regular intervals, as they simply could not get any partnerships going.
The score is expected to be chased down without much fuss by the Indian batsmen. But as they say - cricket is a game of glorious uncertainties. One wicket, and you never know where the match might turn.
- Edited by Aishwarya Yerra